Amigurumi Crochet Otter Doll Family Patterns
Pip the Mummy Otter together with her kitten (or pup) Squeak amigurumi crochet doll patterns. Learning how to crochet this cuddly family bond is easier with our detailed patterns. Many pages of photographic tutorial from Cottontail & Whiskers. Available from your Account to keep, view and download.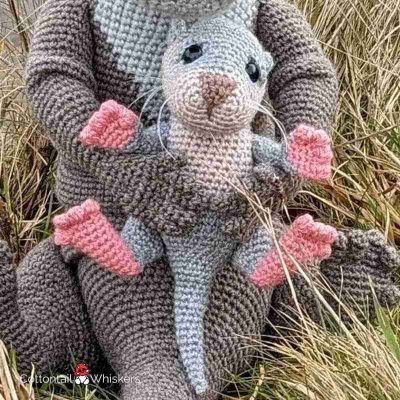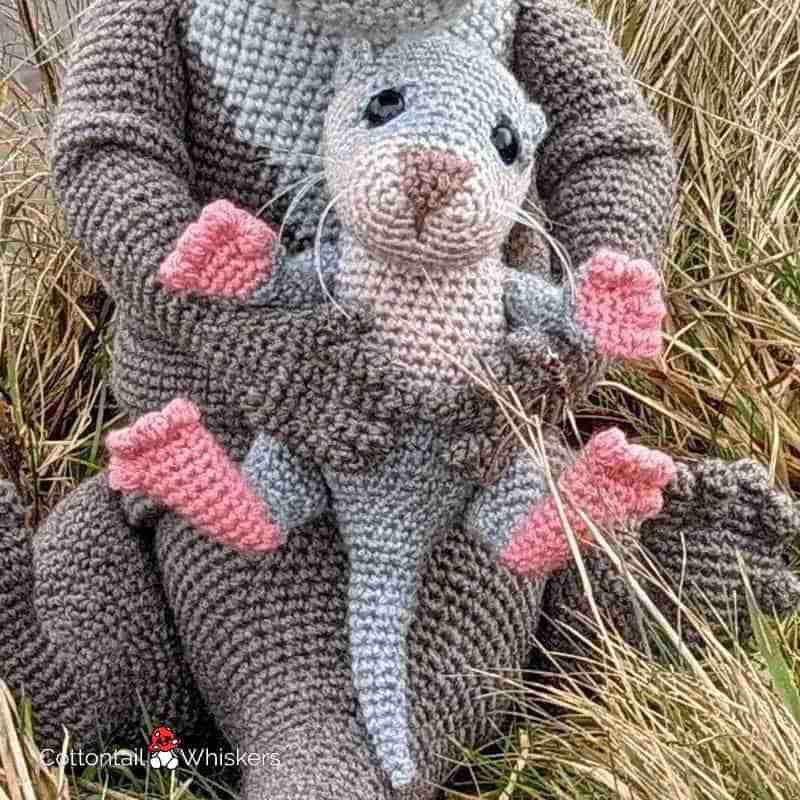 Pip and Squeak are available separately as part of our Dolls catalogue. Why not have a look while you're here.
Born in Scotland, written in English, terms in US American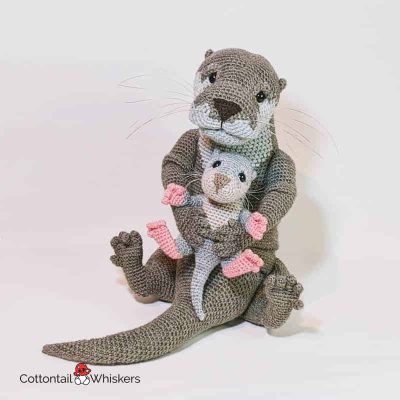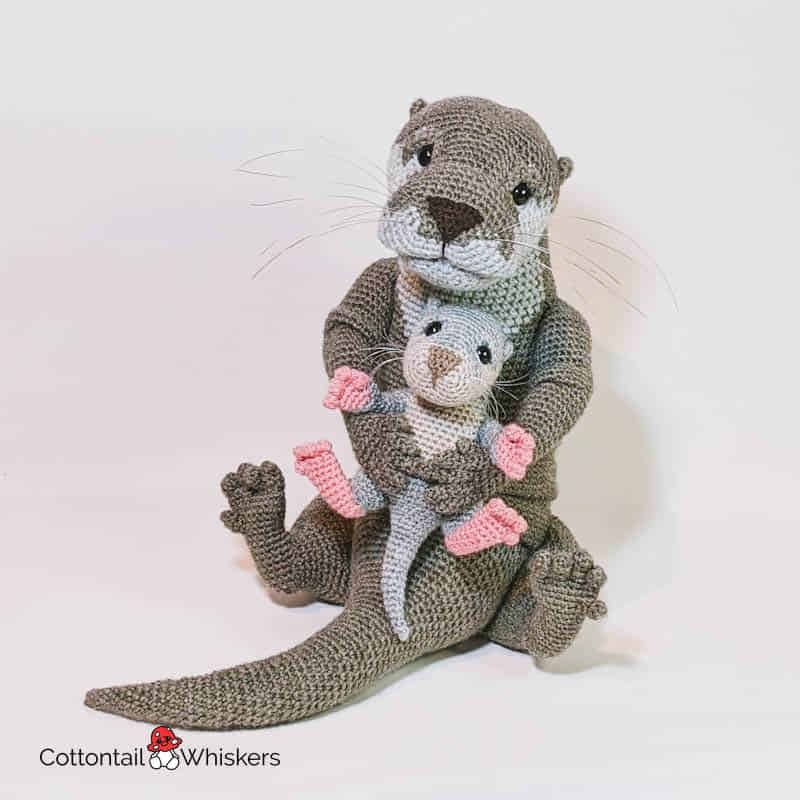 Did you know?
Not only do otters raise their wee ones as single mothers, they defend them aggressively. River otters are fully weaned at 14 weeks while sea otter pups can suckle for up to 8 months. The UK's only native species is the Eurasian Otter, which is equally at home on the sea shore as well as the river bank. They need fresh water to maintain the densest of fur coats.
Some source: seaworld.org
Amigurumi Crochet Otter Doll Family Patterns
Finished size
2 x 30 x 25 cm
13 x 12 x 10 inches
Skill level
Skills required
Rows
Chain (ch)
Rounds (rnd)
Single crochet (sc)
Increase (inc)
Decrease (dec)
Back loops only (BLO)
Front loops only (FLO)
Slip stitch (slst)
Fasten off (fo)