Doorstop Amigurumi Bird Crochet Patterns BUNDLE
Preston the Pigeon, Pearl the Parrot and Bert the Booby
Our birdy crochet doorstop bundle at Cottontail & Whiskers. Crochet these fabulous pigeon, parrot and boobies door stops with our clearly written and easy to understand amigurumi patterns. Instant download PDF with many pages of guide notes and photograph assistance.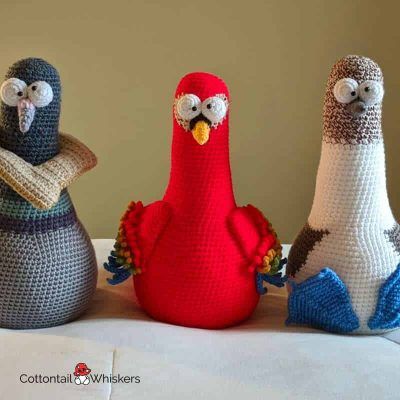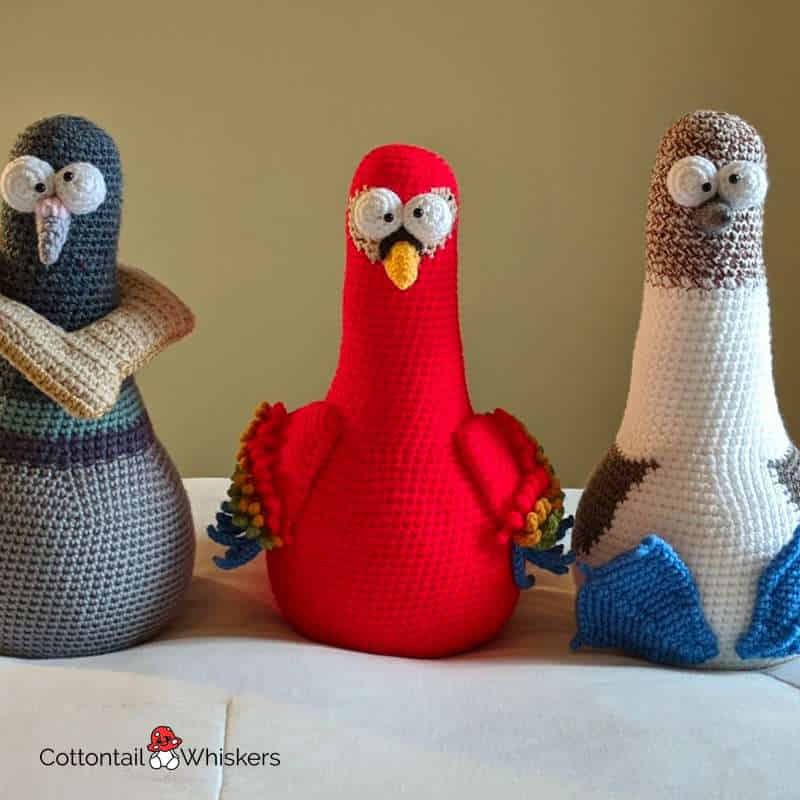 This avian BUNDLE includes individual crochet patterns for…
Preston the Pigeon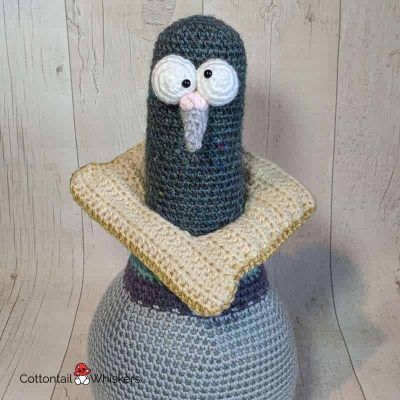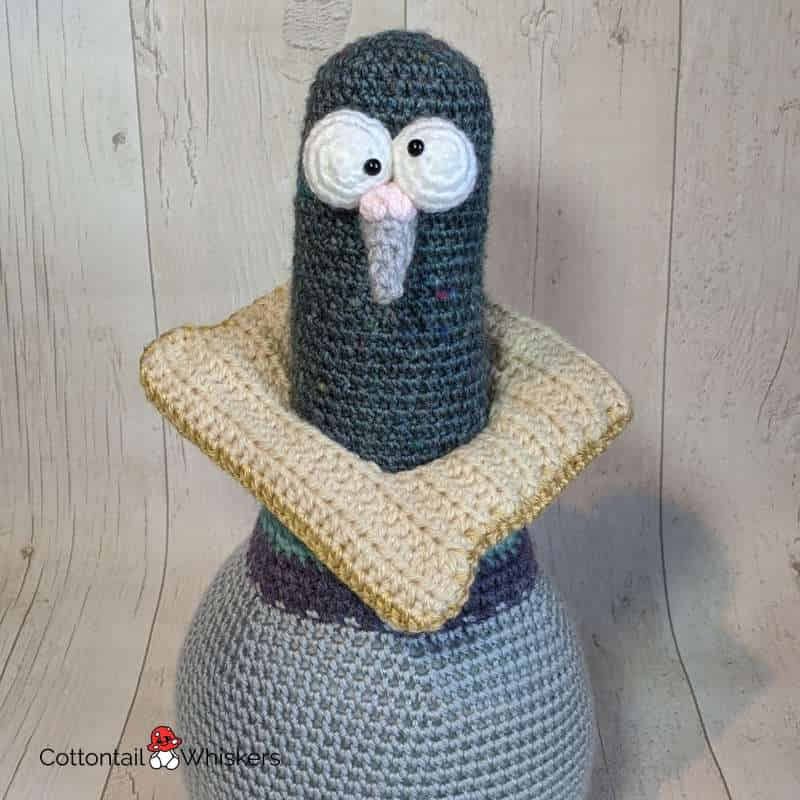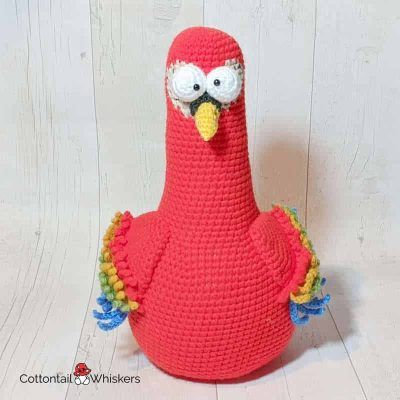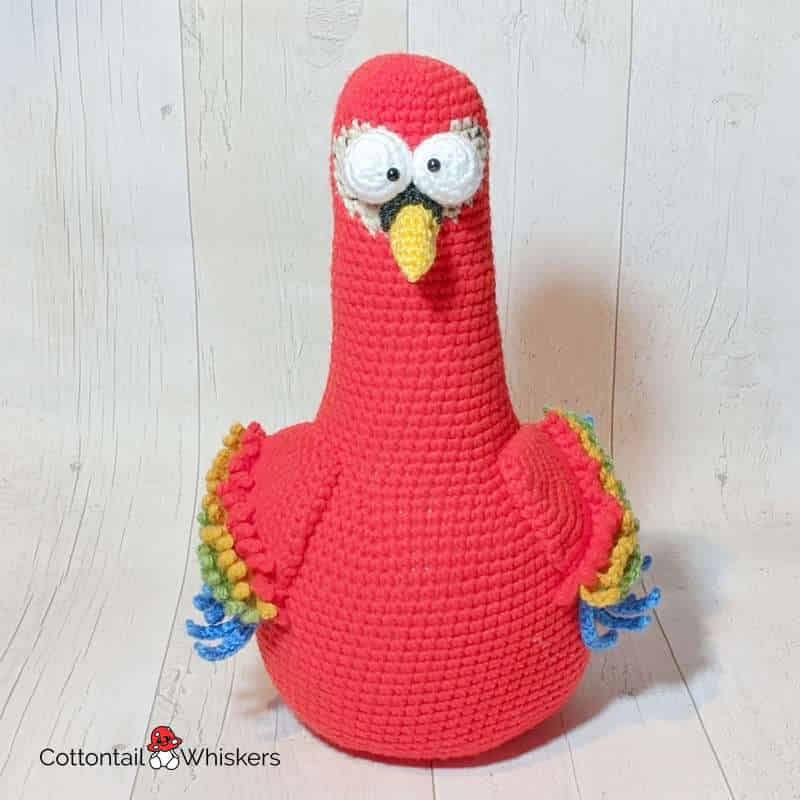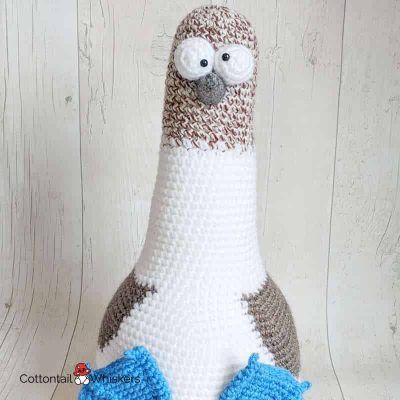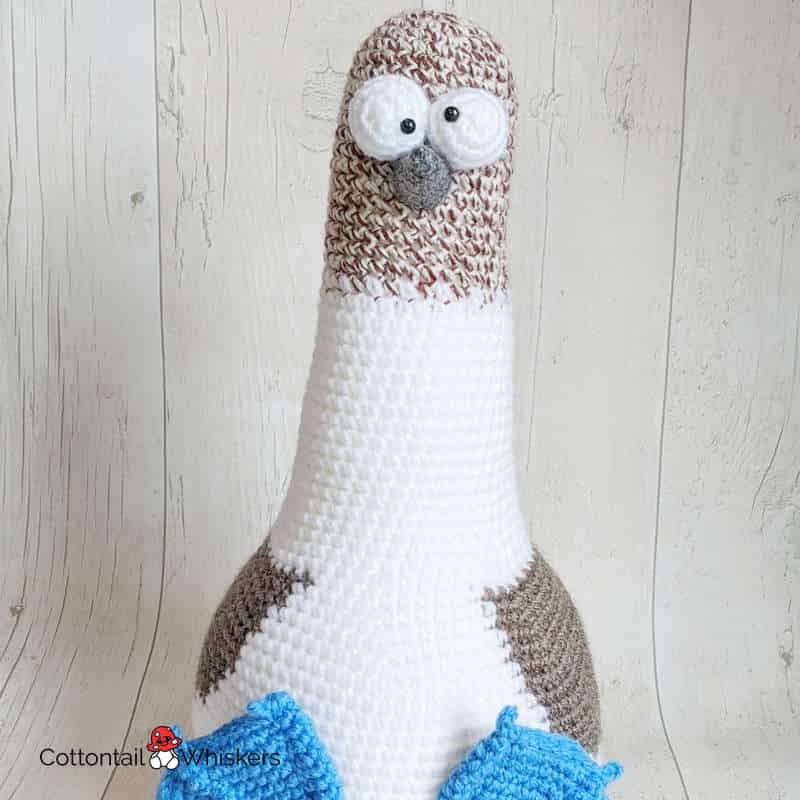 Born in Scotland, written in English, terms in US American
Did you Know?
Some species of parrot such as Macaws and the Amazon parrot can live up to 80 years in the wild
source: nationalgeographic.com
* Following feedback, Pearl the Parrot has been updated to include individual wing patterns for each side. They should have always been there and nobody mentioned it until recently. If you find a problem, have any suggestions or if you're just looking for advice, get in touch
Doorstop Amigurumi Bird Crochet Patterns BUNDLE
Finished size
Skill level