Amigurumi Dragon Crochet Pattern with FREE Sheep
Our Dragon doll crochet pattern AND lamb cuddle buddy or bite to eat, depending on your mood! This is Dougal, the most placid placid dragon. He's rarely seen without his buddy Floof the Sheep but you get them both together right here.
Crocheting Dougal and Floof is much easier using our clearly written amigurumi pattern photo tutorial with how-to guide notes.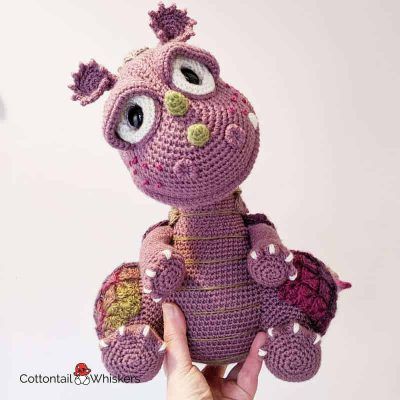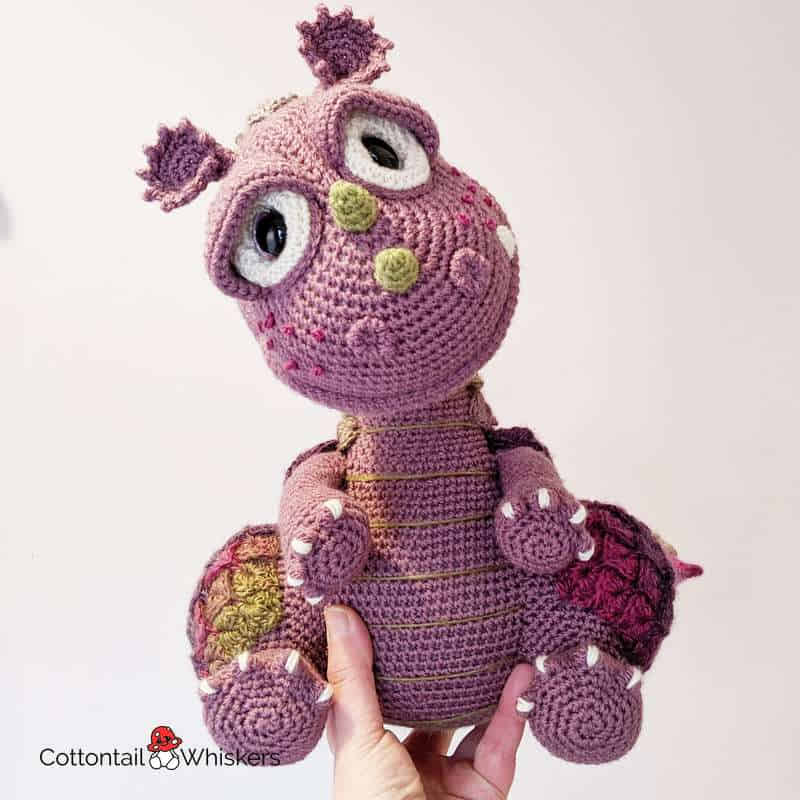 On occasion, you may happenchance upon Floof the Free Sheep grazing around the website for Free! Pen her in your Basket and when you're ready, 'Checkout'. You don't need any payment details!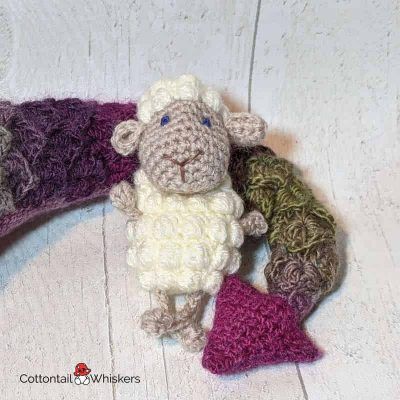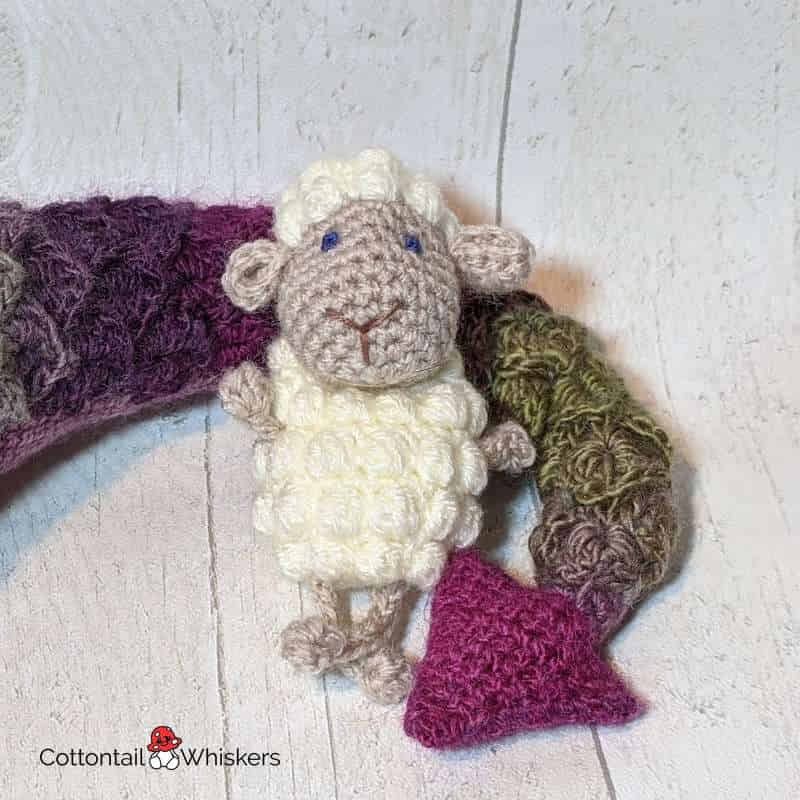 Born in Scotland, written in English, terms in US American
Did you Know?
Dragon Fruit is not actually a food that dragons eat; Dragons prefer chili. It's actually Dragon Fruit that likes to eat dragons. That's why you won't see real dragons anywhere near a fruit and vegetable market.
not sourced: wikipedia.org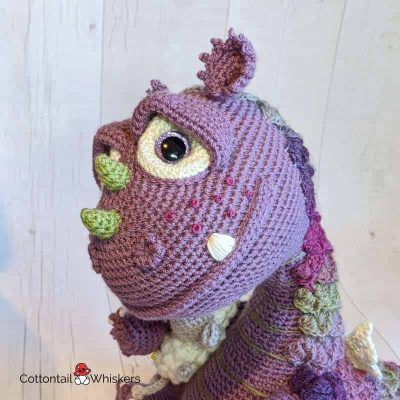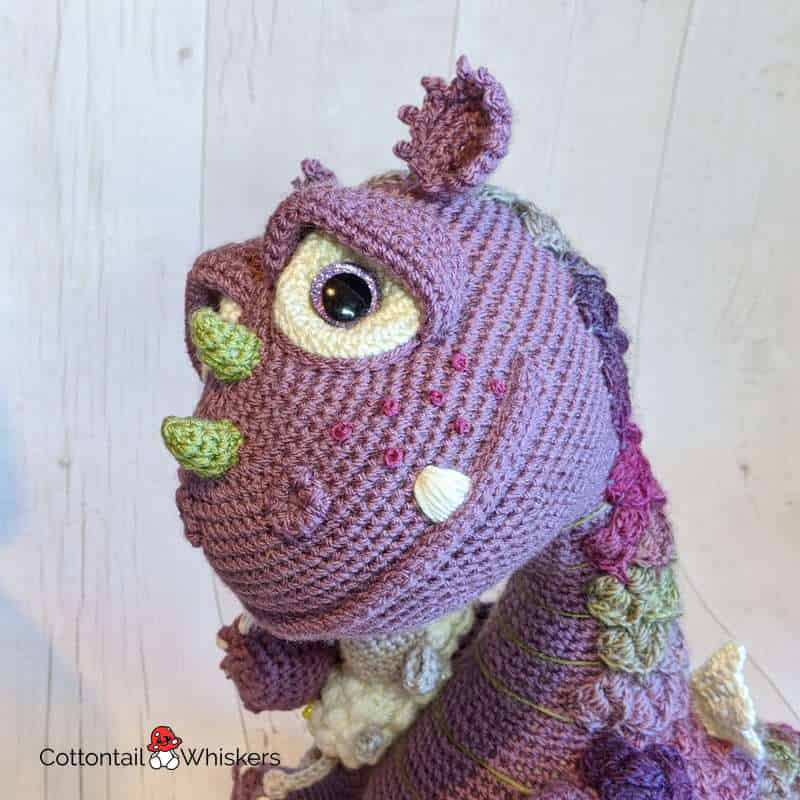 Amigurumi Dragon Crochet Pattern with FREE Sheep
Finished size
36 x 34 x 22 cm (14 x 13 x 9 inches)
Skill level
Skills required
Rows
Chain (ch)
Rounds (rnd)
Single crochet (sc)
Half double crochet (hdc)
Double Crochet (dc)
Increase (inc)
Decrease (dec)
Back loops only (BLO)
Front loops only (FLO)
Bobble stitch (BOB – explained in pattern)
Crocodile stitch (explained in pattern)
Slip stitch (slst)
Fasten off (fo)
Materials
Purple DK yarn – 180 g
Ombre DK yarn – 100g
Cream DK yarn – 10g
Green DK yarn – scraps
3D glitter safety eyes – 20 mm
Foam hair roller – 14 cm
Toy stuffing
Equipment
Crochet hook – 3.0 mm
Tapestry needle
Scissors
Stitch marker