Nessie the Amigurumi Loch Ness Monster crochet pattern AND Neep the Haggis
Nessie and Neep by Cottontail & Whiskers. Crochet Nessie the Loch Ness Monster AND Neep the Haggis using our clearly written amigurumi pattern photo tutorial with how-to guide notes. Nessie wouldn't be seen above water without their Haggis who brings shoreline provisions so we've included both amigurumi patterns. That's 2 crochet patterns in this BUNDLE.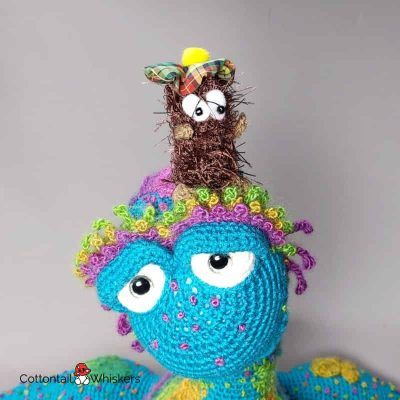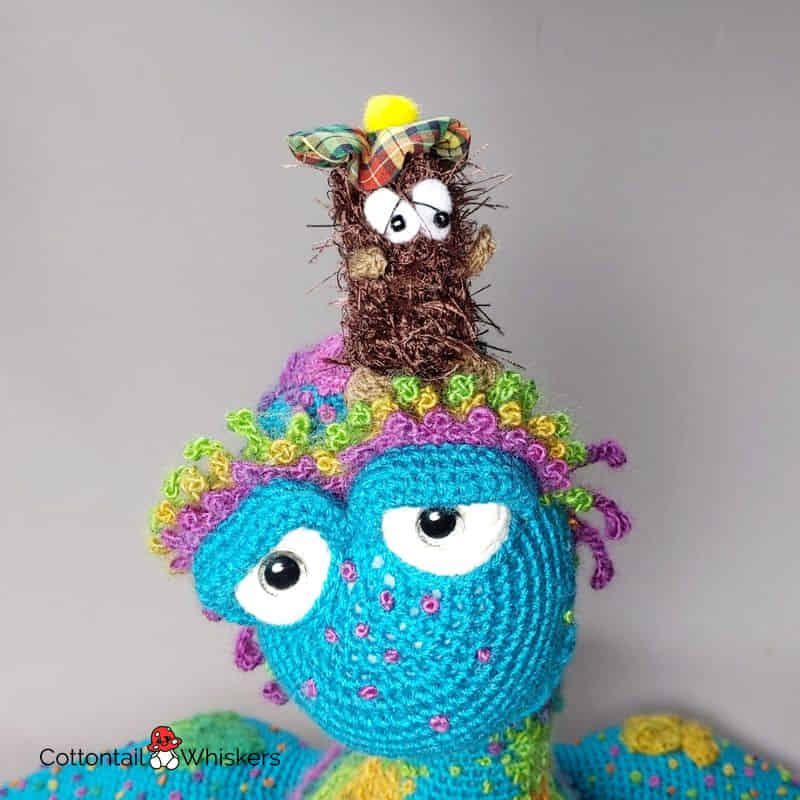 At times, Neep the Haggis crochet pattern goes wandering alone. If you would like to try one of our amigurumi crochet patterns for FREE, catch it in your Basket and Checkout. No need for payment details! He comes as along with this Dougal pattern.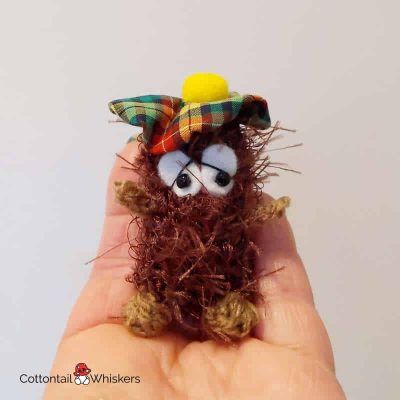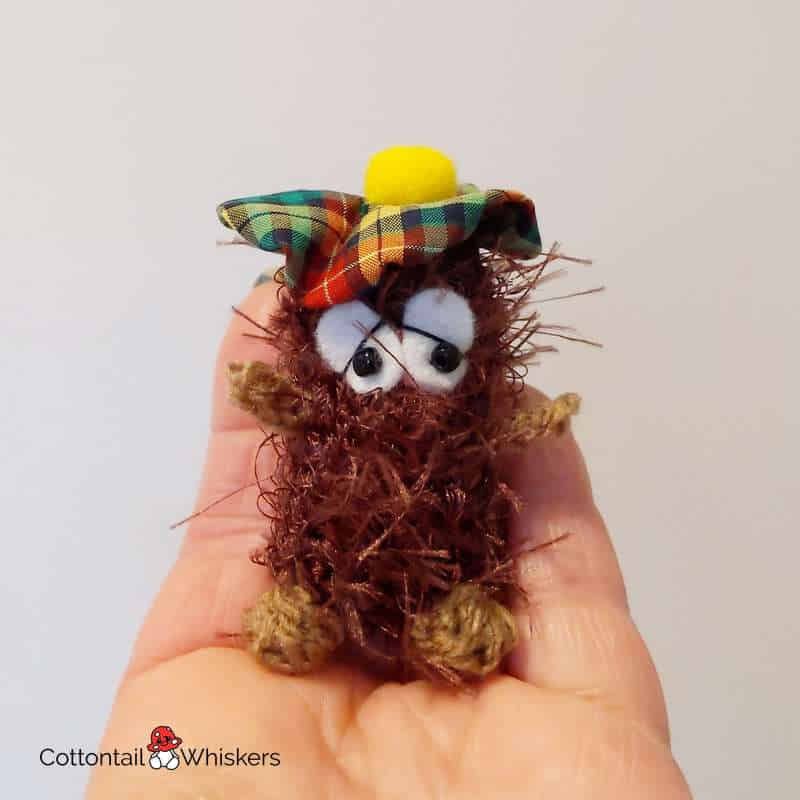 Born in Scotland, written in English, terms in US American
Did you Know?
Loch Ness; Scotland is home to the mysterious apex legend of the deep. Some who have seen, describe it with a slender neck and wide flippers; a humped back and long tail. Nessie fits the description of Plesiosaurus, an aquatic dinosaur which became extinct after the Jurassic Period… 'apparently'.
source: mostly britannica.com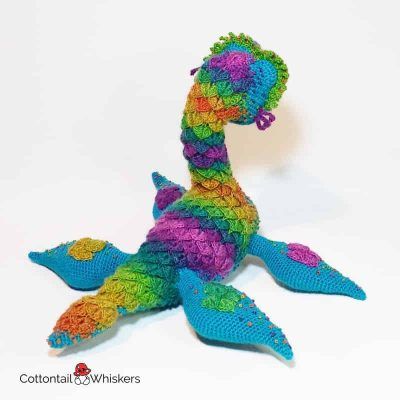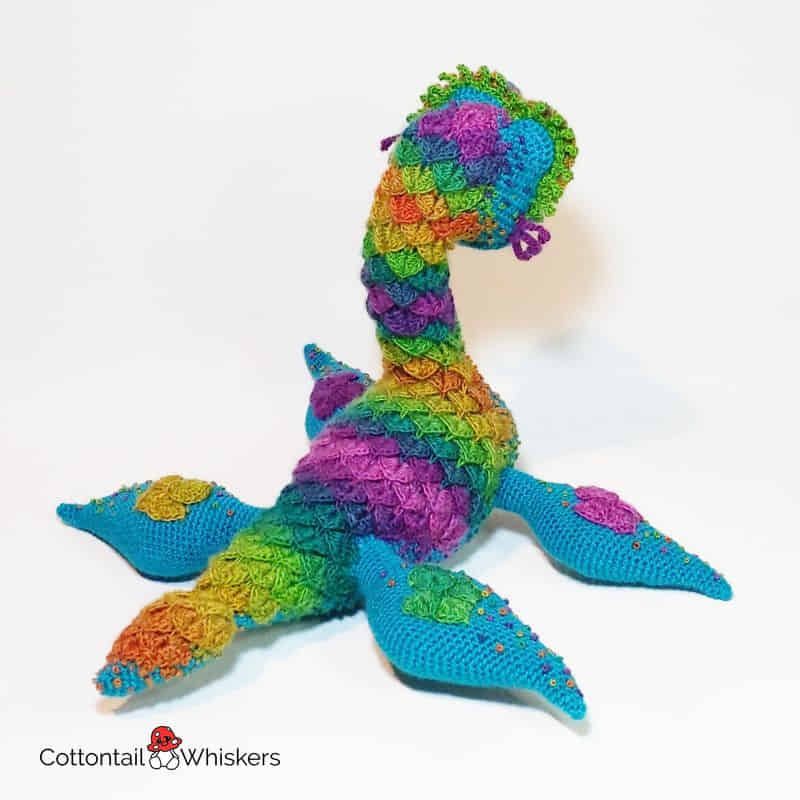 Nessie the Amigurumi Loch Ness Monster crochet pattern AND Neep the Haggis
Finished size
40 x 35 x 30 cm (16 x 14 x 12 inches)
Skill level
Skills required
Rows
Chain (ch)
Rounds (rnd)
Single crochet (sc)
Half double crochet (hdc)
Double crochet (dc)
Increase (inc)
Decrease (dec)
Back loops only (BLO)
Front loops only (FLO)
crocodile stitch (explained in pattern)
Slip stitch (slst)
Fasten off (fo)
Materials
Teal DK yarn – 140 g
Ombre DK yarn – 100g (King Cole 'Riot' here)
White DK yarn – scraps
3D glitter safety eyes – 12 mm
Foam hair roller – 24 cm
1mm craft wire (optional)
Stuffing
Thread
Equipment
Crochet hook – 3.0 mm
Tapestry needle
Scissors
Stitch marker