Amigurumi Highland Cow Crochet Pattern
Amigurumi Highland Coos crochet pattern. Make heelan' coos of a size to suit your moo… ood. Crocheting Tunnock, Haggis & Midge is easier with our native Scottish highland amigurumi pattern. Pages of full colour photo tutorial with 'how-to' instructions, hints and tips from Cottontail and Whiskers. Available from your Account to keep, view and download.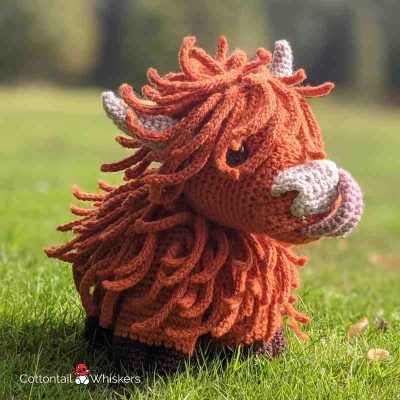 Our Highland Cows are part of our Dolls catalogue. All original and available direct from the designer. We're particularly pleased to introduce our crochet Valais Sheep pattern.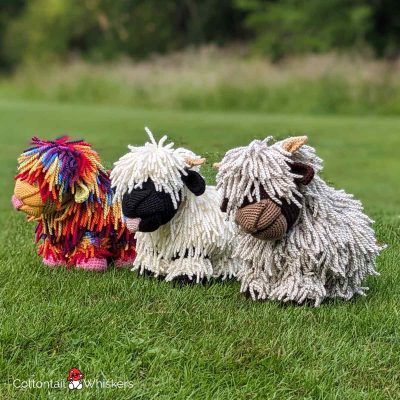 Amigurumi Highland Cow Crochet Pattern
Born in Scotland, written in English, terms in US American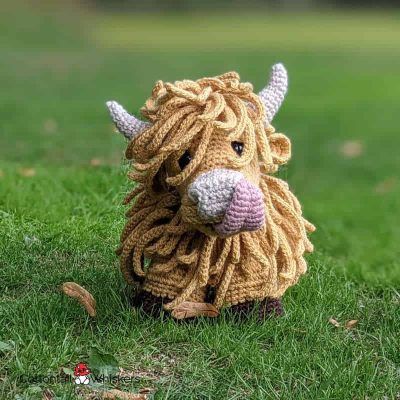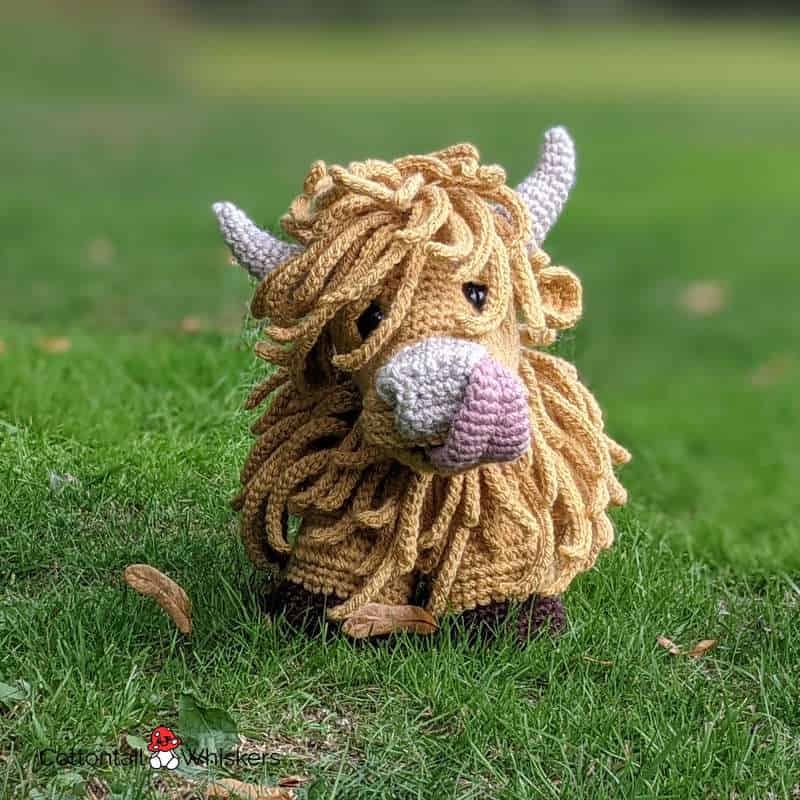 Did you Know?
There is a Society dedicated to Highland Cattle. It's a serious business when it comes to rearing one of the oldest registered breeds of cattle in the world. They have lower levels of fat and cholesterol and a higher protein and iron content than other beef. There's even advice on what to call your coo. Gaelic is preferred, but we've stuck to traditional popular culture!
Source: highlandcattlesociety.com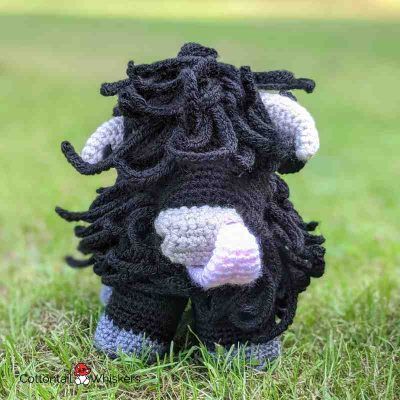 Amigurumi Highland Cow Crochet Pattern
Finished size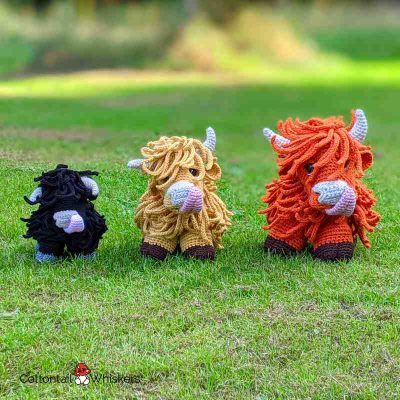 Large: 30 x 30 x 20 cm (12 x 12 x 8 inches)
Medium: 25 x 25 x 16 cm (10 x 10 x 6 inches)
Small: 19 x 18 x 15 cm (7 x 7 x 6 inches)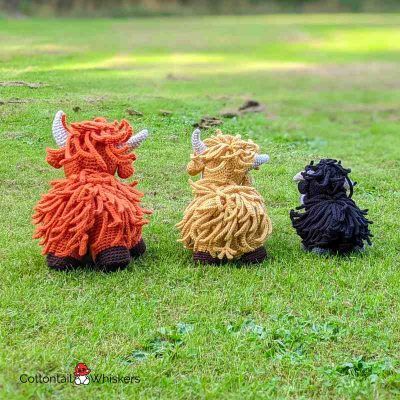 Skill level
Skills required
Rows
Chain (ch)
Rounds (rnd)
Single crochet (sc)
Half double crochet (hdc)
Increase (inc)
Decrease (dec)
Back loops only (BLO)
Slip stitch (slst)
Fasten off (fo)
Materials
Large:
Main colour aran yarn – 150 g
Hoof colour aran yarn – 25 g
Beige aran yarn – 15 g
Pink aran yarn – scraps
Safety eyes – 24 mm
Medium:
Main colour aran yarn – 150 g
Hoof colour aran yarn – 25 g
Beige aran yarn – 15 g
Pink aran yarn – scraps
Safety eyes – 18-20 mm
Small:
Main colour DK yarn – 75 g
Hoof colour DK yarn – 10 g
Beige DK yarn – 5 g
Pink DK yarn – scraps
Safety eyes – 14 mm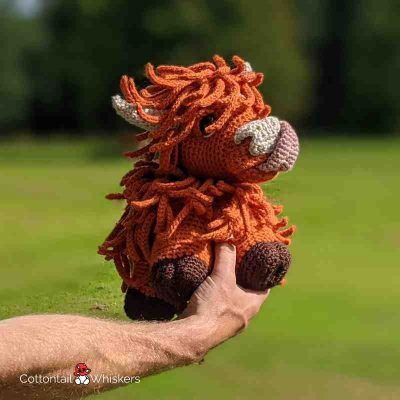 All
Equipment
Large: Crochet hook – 5.0 mm
Medium: Crochet hook – 4.0 mm
Small: Crochet hook – 3.0 mm
Tapestry needle
Scissors
Stitch marker