Frankensteins Cactus Crochet Pattern Amigurumi Monster
The famous and favourite crochet amigurumi pattern for Frankenstein's monster cactus. Pages of full colour photo tutorial with 'how-to' instructions, hints and tips from Cottontail and Whiskers. Available from your Account to keep, view and download.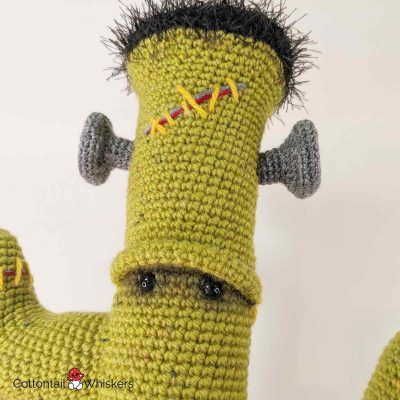 Bea has a thing for Halloween Frankenstein crochet patterns, as you can see by following the link. All original and available direct from the designer. This prickly guy is also part of the Cactus Gang!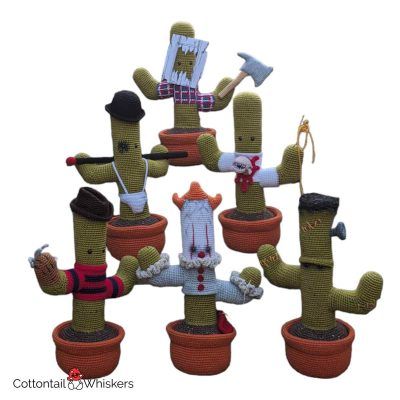 Born in Scotland, written in English, terms in US American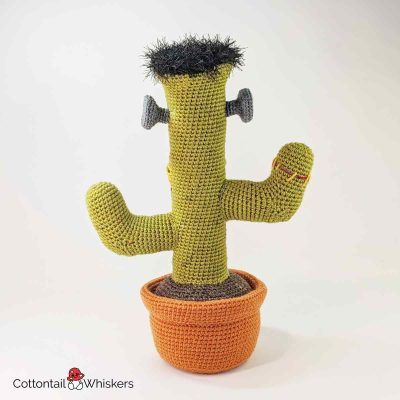 Did you Know?
There is a Frankenstein cactus, or at least that's how some describe it. The Coral Cactus (Echinopsis oxygona) is a large plant that changes colour and flower structure depending on how it is treated. It was created by crossing the Chamaeleon Cactus and the Golden Cactus, hence 'Frankenstein'.
Source: gardengrowguide.com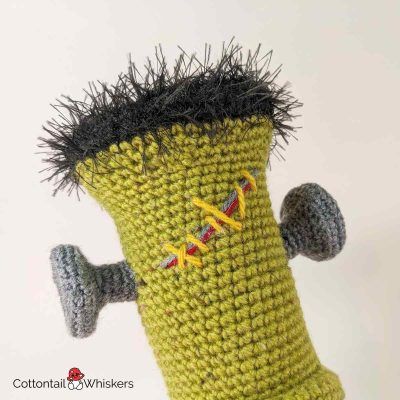 Frankensteins Cactus Crochet Pattern Amigurumi Monster
Finished size
38 x 28 x 15 cm (15 x 11 x 6 inches)
Skill level
Skills required
Rows
Chain (ch)
Rounds (rnd)
Increase (inc)
Decrease (dec)
Slip stitch (slst)
Single crochet (sc)
Back loops only (BLO)
Front loops only (FLO)
Fasten off (fo)
Materials
Pot:
Orange aran yarn – 50 g
Dark brown aran yarn – 15 g
Thick cardboard
Cactus:
Green aran yarn – 90 g
Black short eyelash yarn – 10 g
Red aran yarn – scraps
Yellow aran yarn – scraps
Grey aran yarn – scraps
Dark grey DK yarn – 5 g
Black safety eyes – 9 mm
Thick cardboard
Craft wire – 1 mm
Black eyeshadow/pencil
Toy stuffing
Equipment
Crochet hook – 2.5 mm
Crochet hook – 3.5 mm
Tapestry needle
Scissors
Wire snips
Stitch markers