Amigurumi Frankenstein Monster Crochet Pattern
FREE Pocket Monster Pal Janice Included!
Our Farley Frankenstein Monster crochet doll AND sidekick Janice the Pocket Monster! This is Farley, the heart meltingly cheerful monster!
He's often found with best pal Janice the Pocket Monster but you get them both together right here. Crocheting Farley and Janice is much easier using our clearly written amigurumi pattern photo tutorial with how-to guide notes.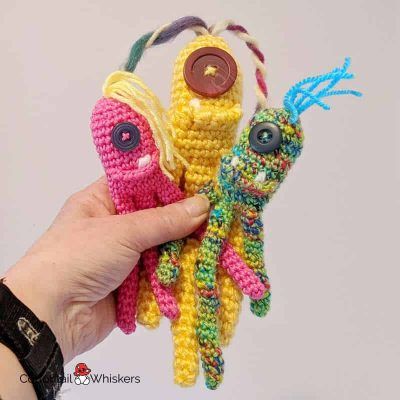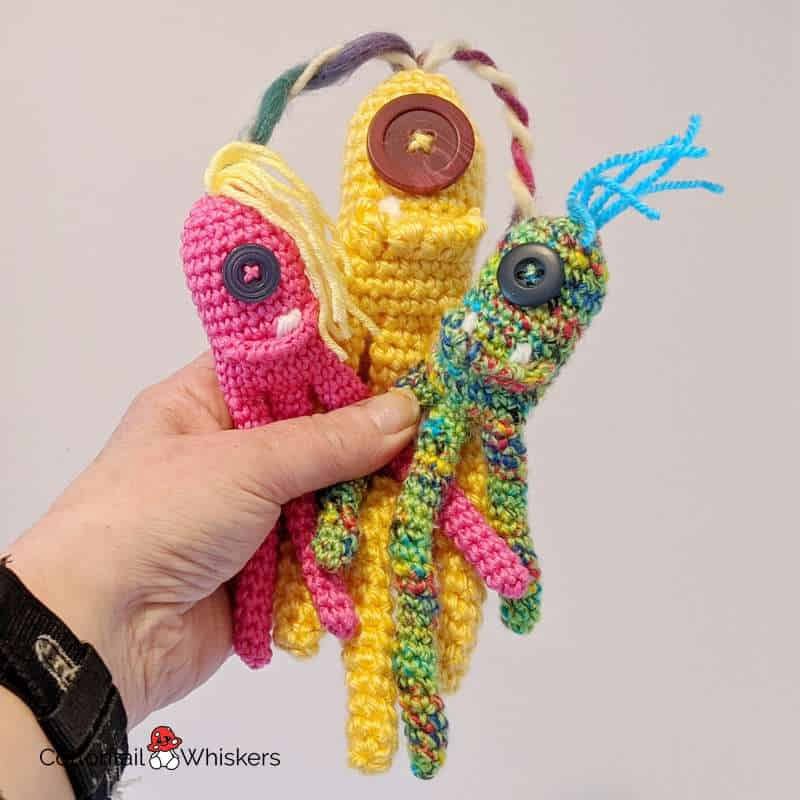 On occasion, you might come across Janice wandering about the website for Free! Pop her in your Basket and when you're ready, 'Checkout'. You don't need any payment details!
Born in Scotland, written in English, terms in US American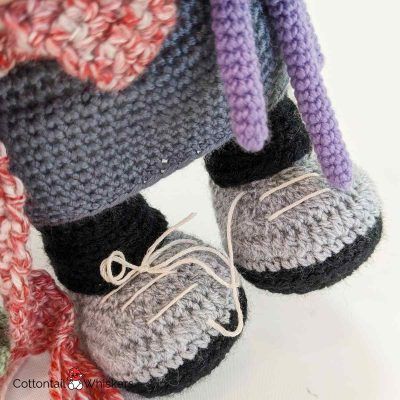 Did you Know?
Mary Shelley was on holiday by Lake Geneva with the poet Lord Byron where she conceived the idea for 'Frankenstein: or, The Modern Prometheus'. Farley the Modern Prometheus has a ring to it, but I doubt that you found us by searching for it.
source: study.com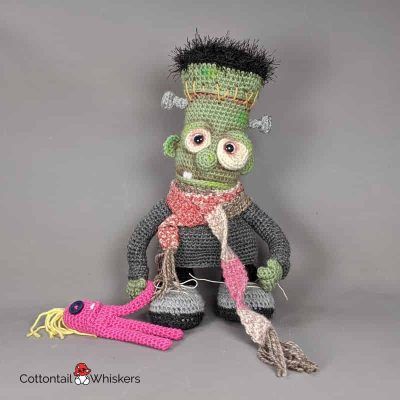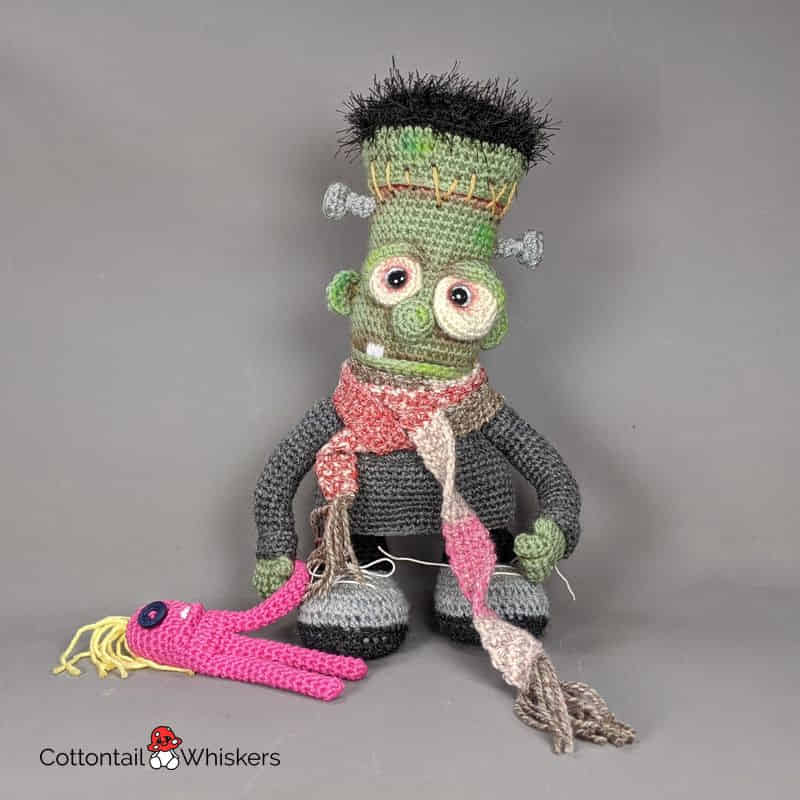 Amigurumi Frankenstein Monster Crochet Pattern with FREE Pal Janice!
Finished size
26 x 18 x 8 cm (10 x 7 x 3 inches)
Skill level
Skills required
Rows
Rounds (rnd)
Chain (ch)
Single crochet (sc)
Half double crochet (hdc)
Double crochet (dc)
Increase (inc)
Decrease (dec)
Back loops only (BLO)
Front loops only (FLO)
Bobble stitch (BOB) explained in pattern
Slip stitch (slst)
Fasten off (fo)
Materials
Green DK yarn – 30 g
Dark grey DK yarn – 60 g
Light grey DK yarn – 5 g
Black DK yarn – 10 g
Ombre DK yarn – 15 g
Black short eyelash yarn – 15 g
White DK yarn – scraps
Ivory DK yarn – scraps
Yellow DK yarn – scraps
Red DK yarn – scraps
Dark green DK yarn – scraps
3D glitter safety eyes – 12 mm
Thick cardboard
Waxed cord (optional)
Toy stuffing
Equipment
Crochet hook – 3.0 mm
Crochet hook – 3.5 mm
Tapestry needle
Scissors
Stitch marker