Amigurumi Feast Christmas Tree Crochet Patterns
You may have already seen our main course of Turkey Leg, Pigs in Blankets, Carrots, Parsnips and Brussels Sprouts.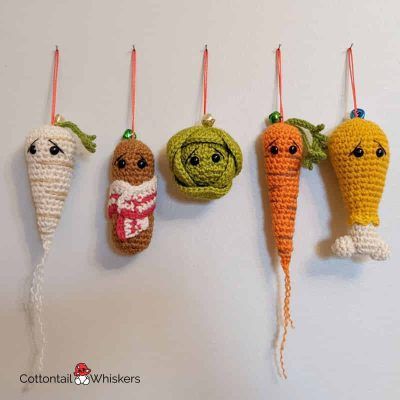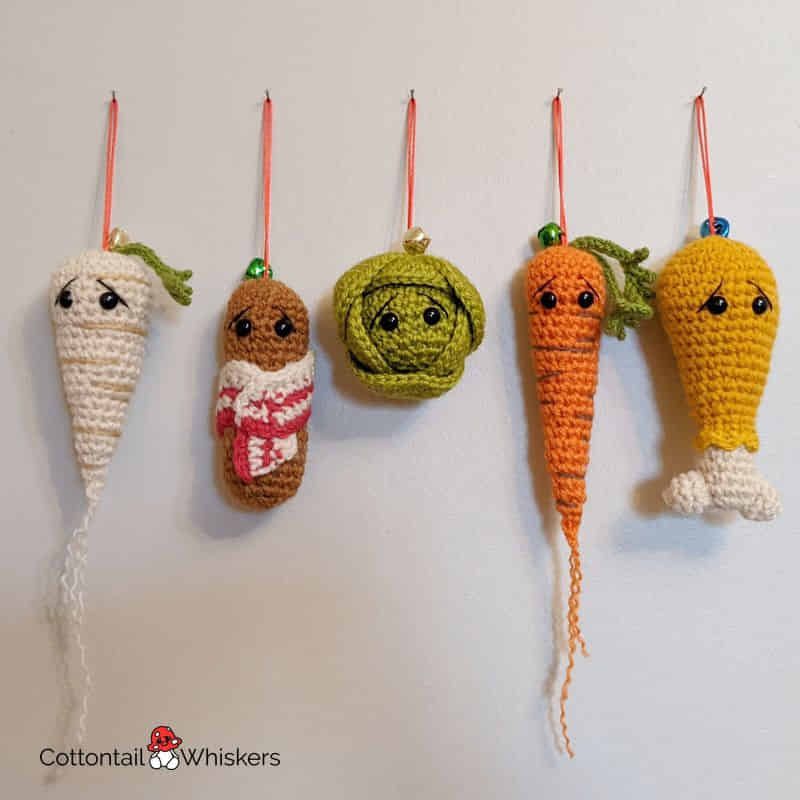 10 piece Christmas tree crochet patterns Amigurumi food decoration BUNDLE by Cottontail & Whiskers. Crochet a belly full with our generous Christmas giving gang (and broccoli!?) with this 10 pattern set. Pages full of 'how-to' guide notes and photograph tutorial assistance.
The tree still looked a bit sparse, so it's been 'spruced' up with all the trimmings. We've included more Christmas tree ornamental bauble goodies…. Patterns to make Prawn Cocktail, Christmas Pudding, Cheese and Crackers, Mince Pie… and Broccoli!?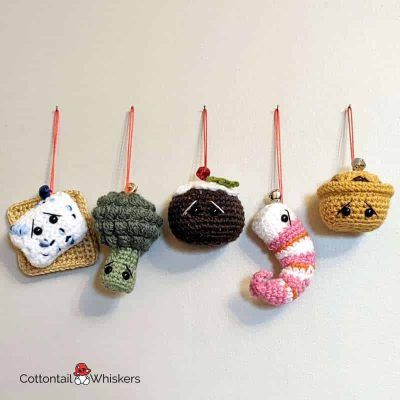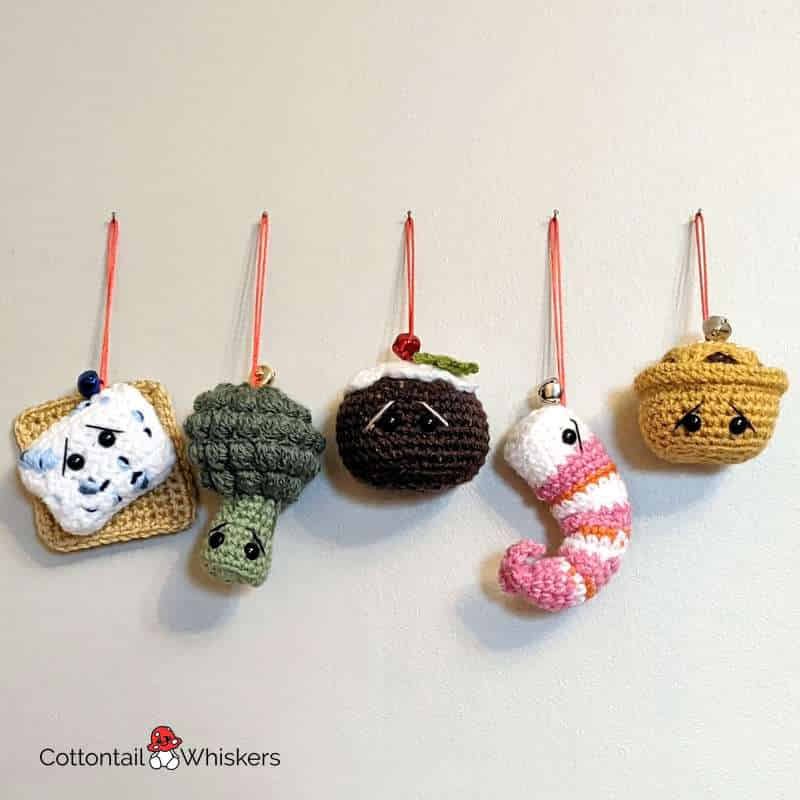 All delicious, apart from the broccoli…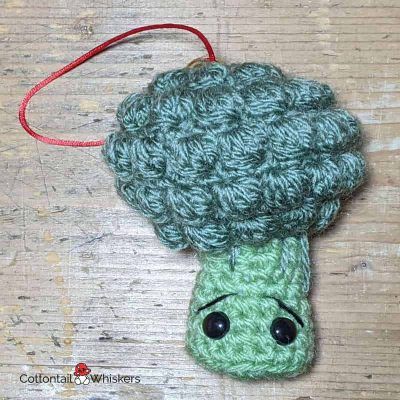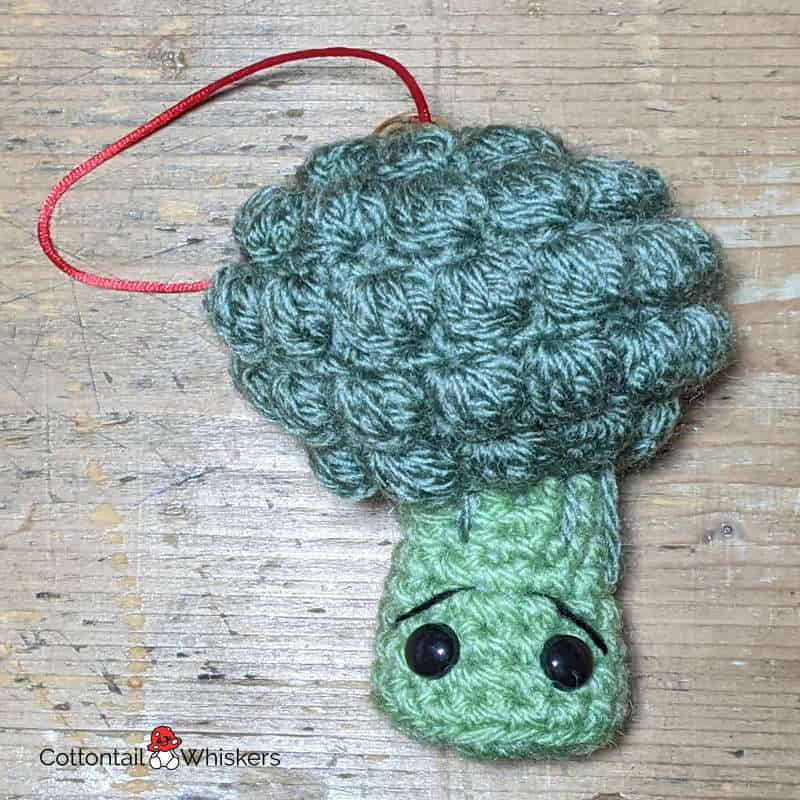 And perhaps the saddest looking Brussel sprout. Expressions to suit your emotion.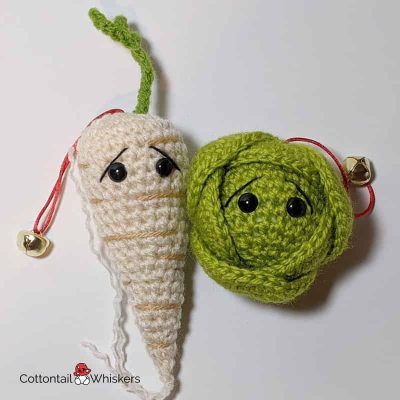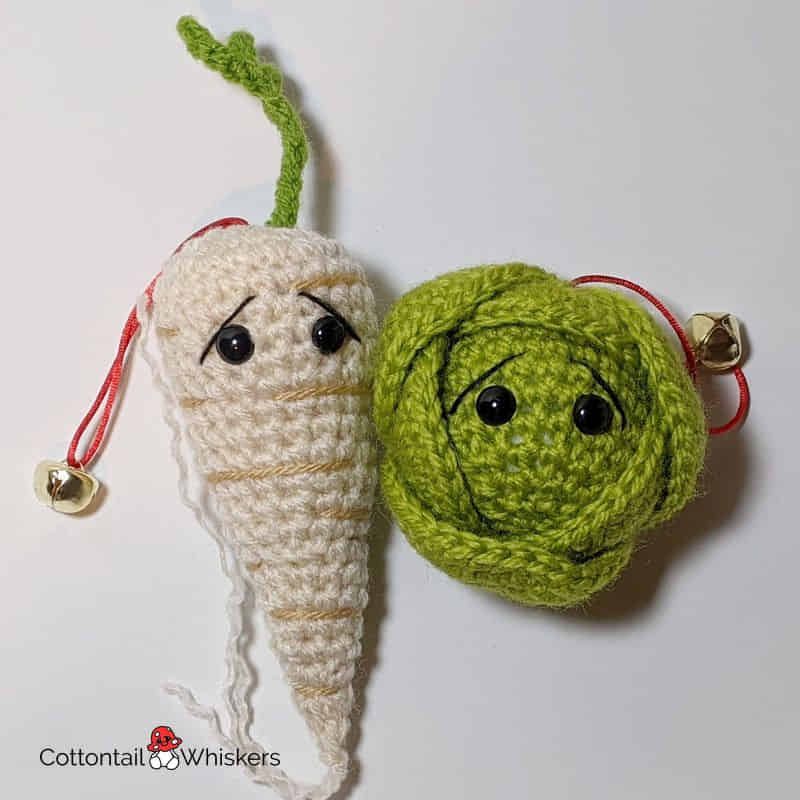 Did you Know?
You can make vegetarian 'pigs in blankets' by wrapping a cabbage leaf around a raw carrot. Here's a Food Guide link, in case our recipe is included.
'Should be' source: michelin.com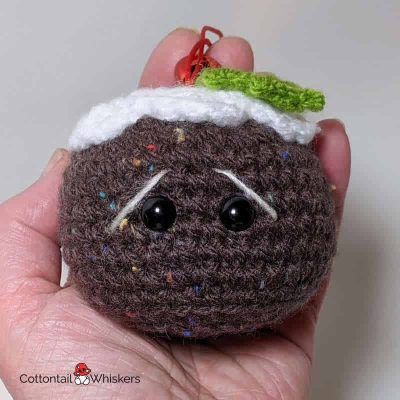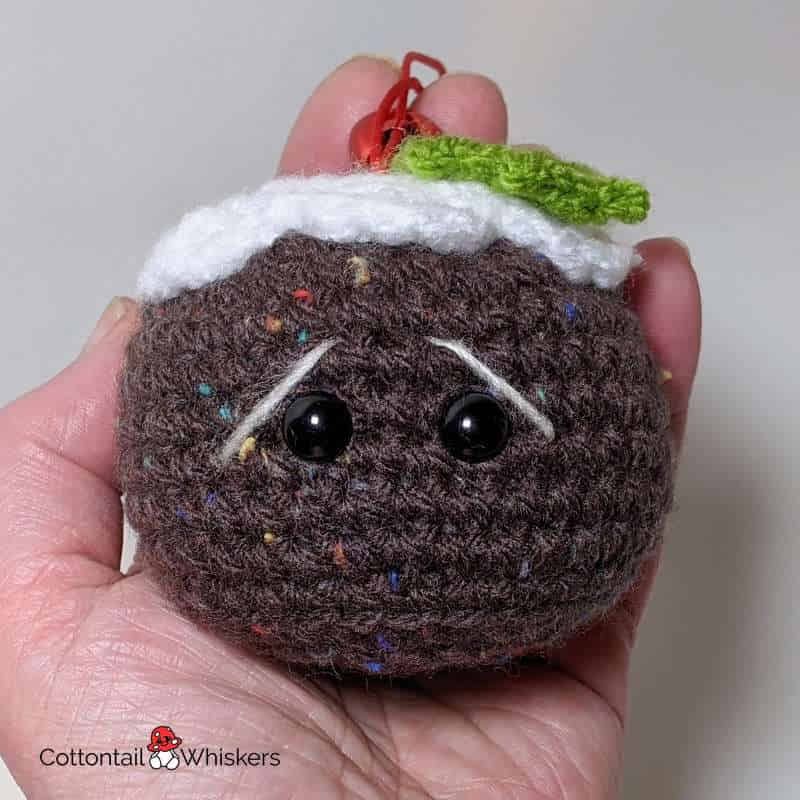 Born in Scotland, written in English, terms in US American
Amigurumi Food Christmas Tree Crochet Patterns
Finished size
Skill level