Dress Up Doll Rabbit Crochet Pattern
Our Flump the Bunny amigurumi patterns. With additional patterns for the crochet hat, cardigan, dungarees, bag and it's own Boo doll. Crochet your very own well dressed rabbit with our detailed patterns. This set of 3 crochet patterns is filled with pages of full colour photographic tutorial and how-to guide notes from Cottontail & Whiskers.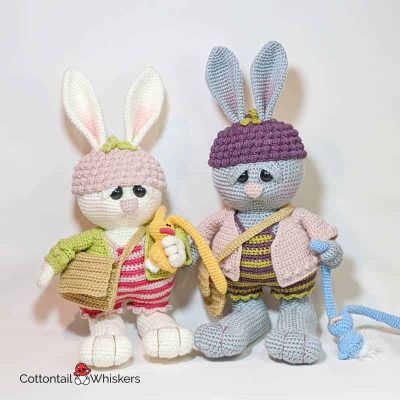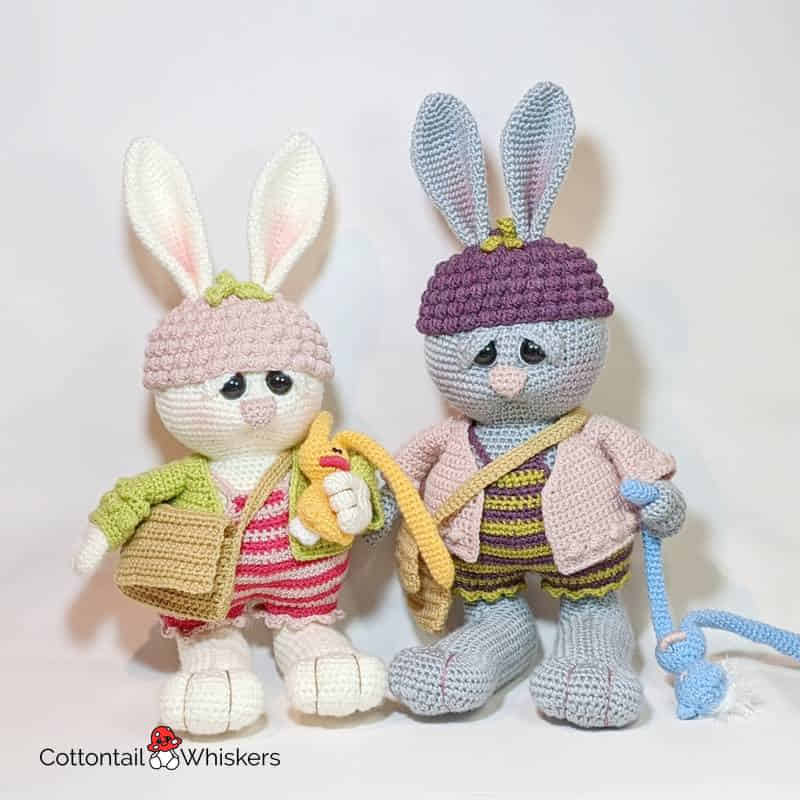 All our PDF download patterns include a print friendly version with just the text to save your printer ink and paper. Available from your Account to keep, view and download whenever you want them.
Born in Scotland, written in English, terms in US America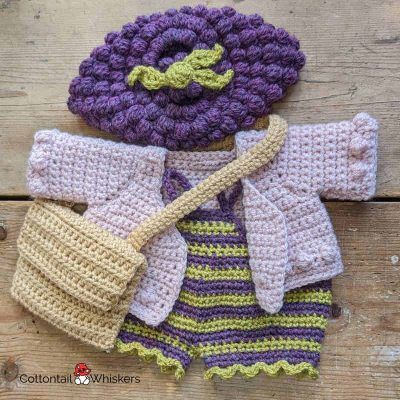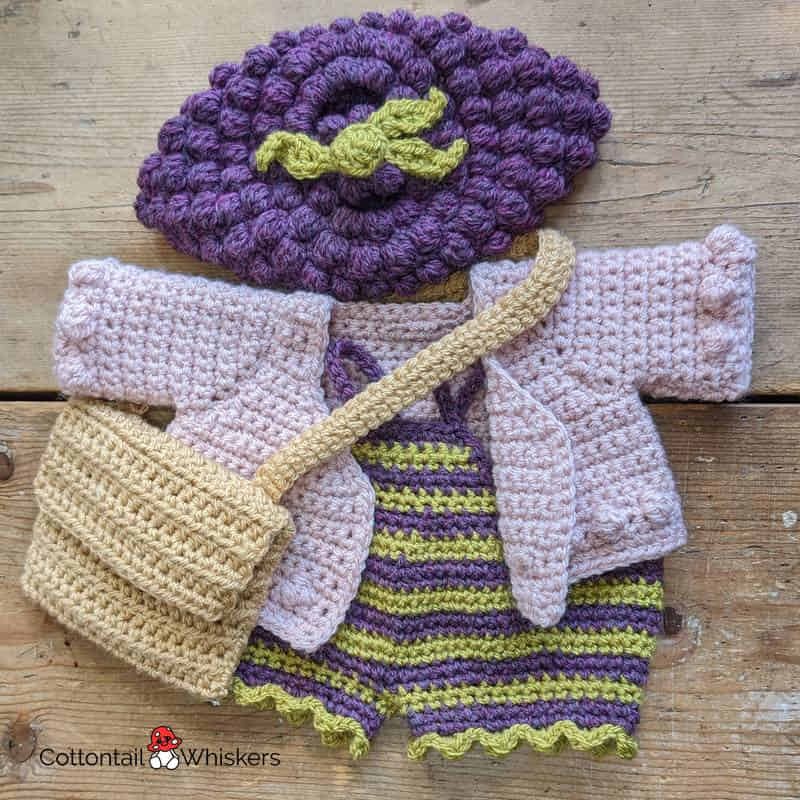 Get all 3 crochet patterns right here! If you're not too sure, why not try Boo the Baby Hare doll for free first. See if you like our style. No need for any payment details. Just pop it in your basket and Checkout to create or add it to your account.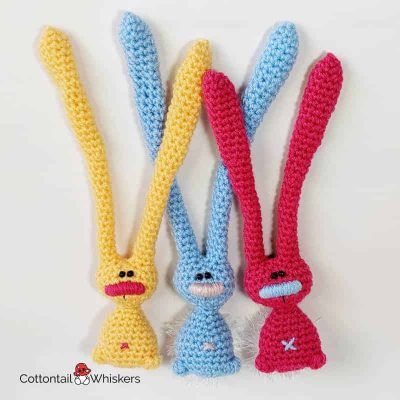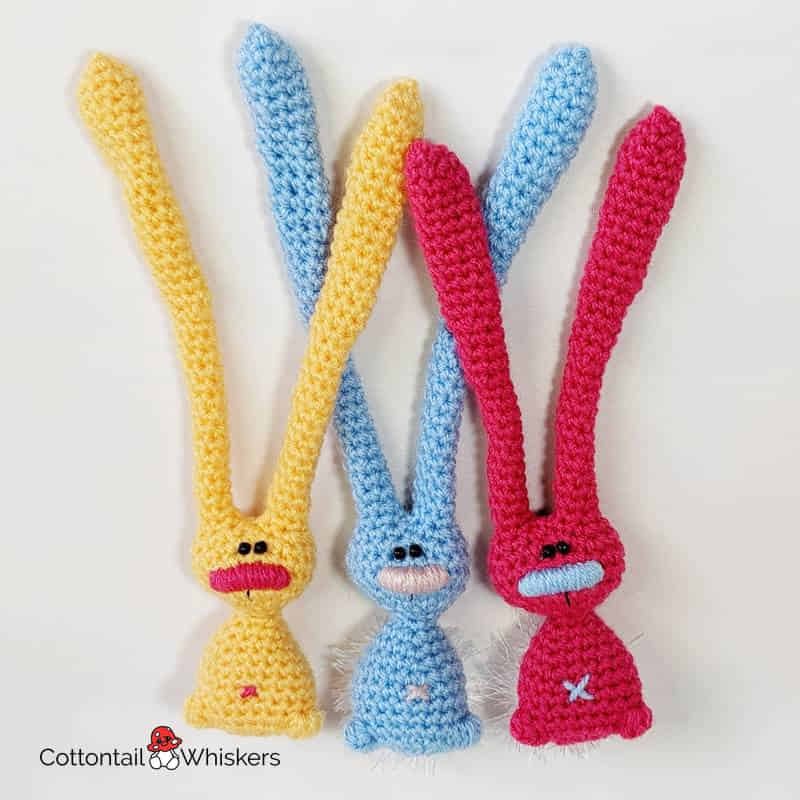 Did you know?
According to some, it's OK to dress your rabbit in daft outfits!
Source: hoppingmad.net
Dress Up Doll Rabbit Crochet Patterns
Finished size
41 x 20 x 18 cm
16 x 8 x 7 inches
Skill level
Skills required
Rows
Chain (ch)
Rounds (rnd)
Single crochet (sc)
Half double crochet (hdc)
Double crochet (dc)
Increase (inc)
Decrease (dec)
Bobble stitch (BOB)
Slip stitch (slst)
Fasten off (fo)
Materials
Flump the Rabbit
Main colour aran yarn – 150 g
Pale pink DK yarn – scraps
White DK yarn – scraps
Embroidery thread
Black safety eyes – 18 mm
Toy stuffing
Very Berry Outfit
Hat:
Purple DK yarn – 25 g
Green DK yarn – scraps
Cardigan:
Dungarees:
Purple DK yarn – 15 g
Green DK yarn – 10 g
Bag:
Beige/brown DK yarn – 20 g
Boo the Baby Hare
Main colour DK yarn – 15 g
Nose colour DK yarn – scraps
White DK or fluffy yarn – scraps
Eyes – 2 mm beads
Black sewing thread
Toy stuffing
Equipment
Crochet hook – 4.0 mm
Tapestry needle
Scissors
Stitch marker