Dragon Scale Crochet Tote Bag Pattern
Our crochet dragon scale bag pattern by Cottontail and Whiskers. As with all of our amigurumi and crochet patterns, crocheting this dragon tote bag is easier with the help of our clearly written guides. Line by line instructions and photo tutorial assistance in all the right places.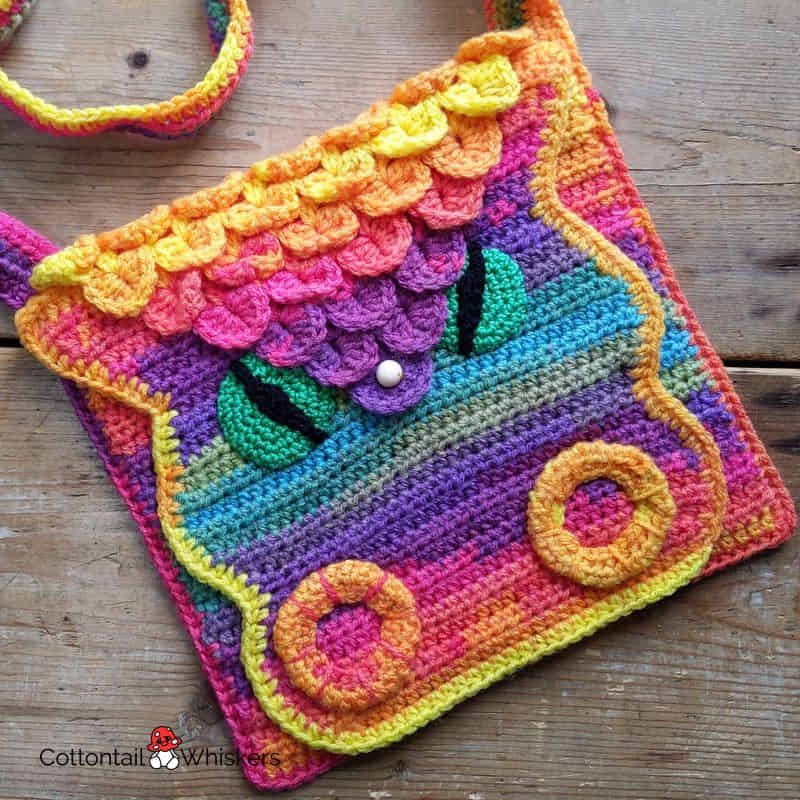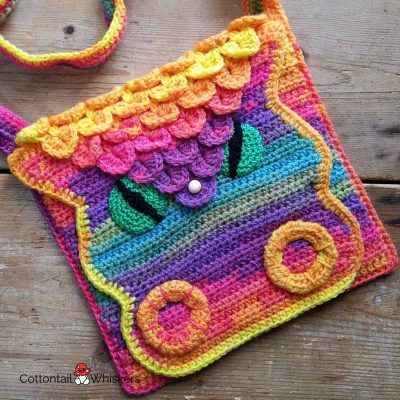 The tote style shoulder bag pattern is one of a few Dragon Scale Pattern bags to choose from. Click the pic for our others.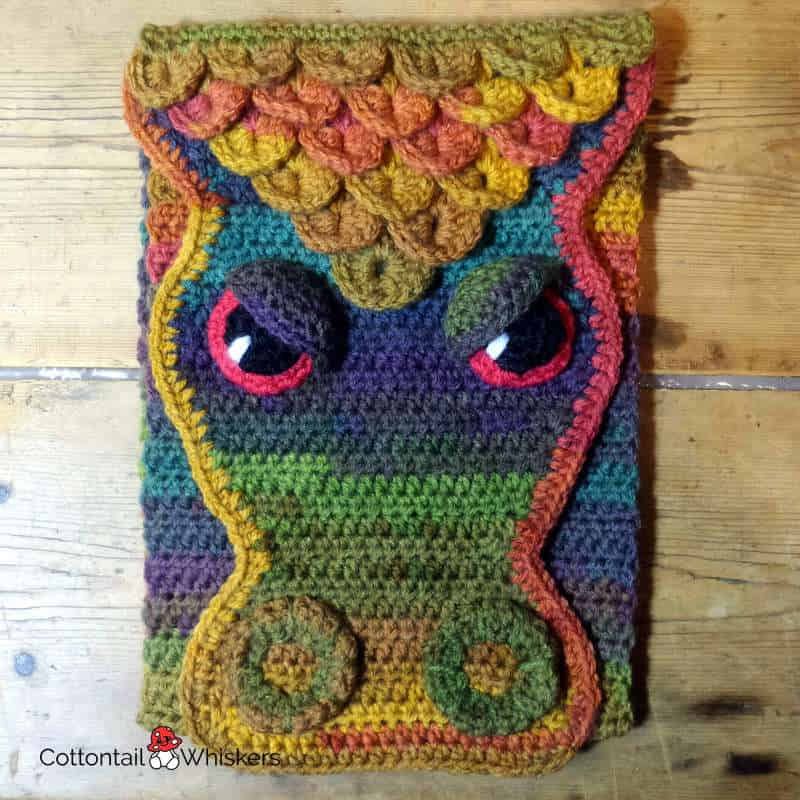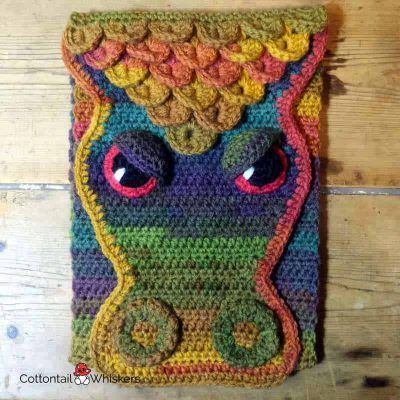 Our amigurumi bags are the perfect accessory to go Double Dragon with a shawl. You can find the crochet pattern for that here…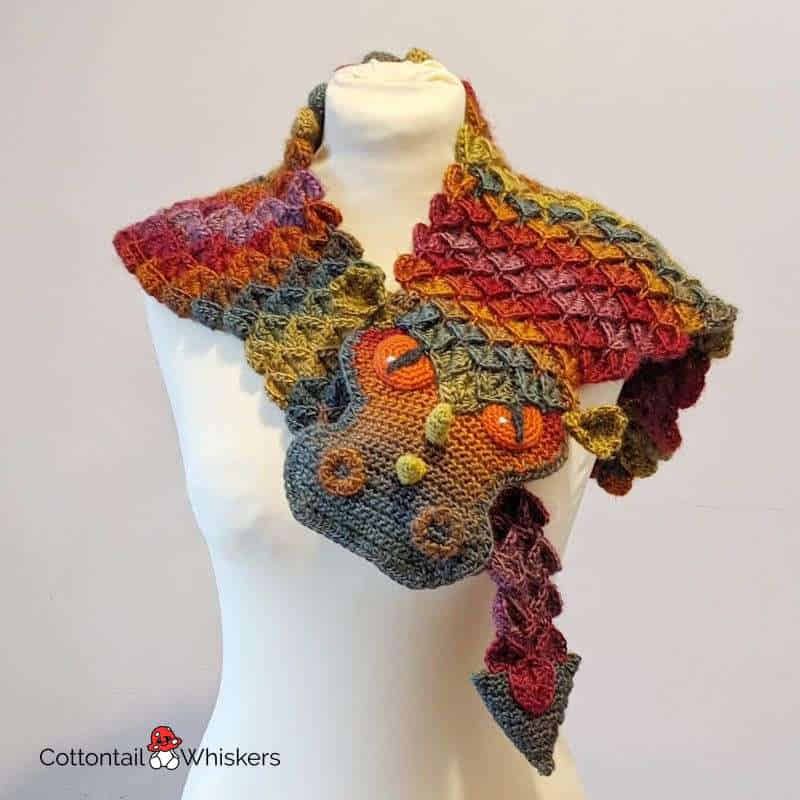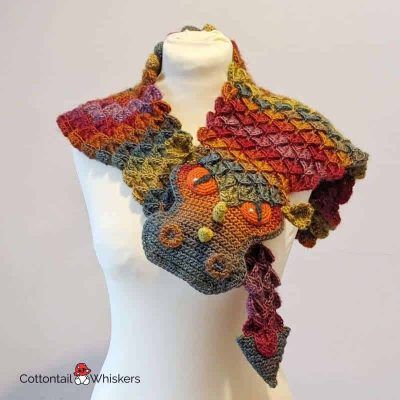 Did you Know
An age old mathematics problem is to 'square the circle' It means constructing a square with the same area as a given circle with a compass and straightedge. Leonardo da Vinci is regarded as a genius for his solution of The Vitruvian Man. It's not just a rude drawing of a naked man doing star jumps with his willie out.
source: leonardodavinci.net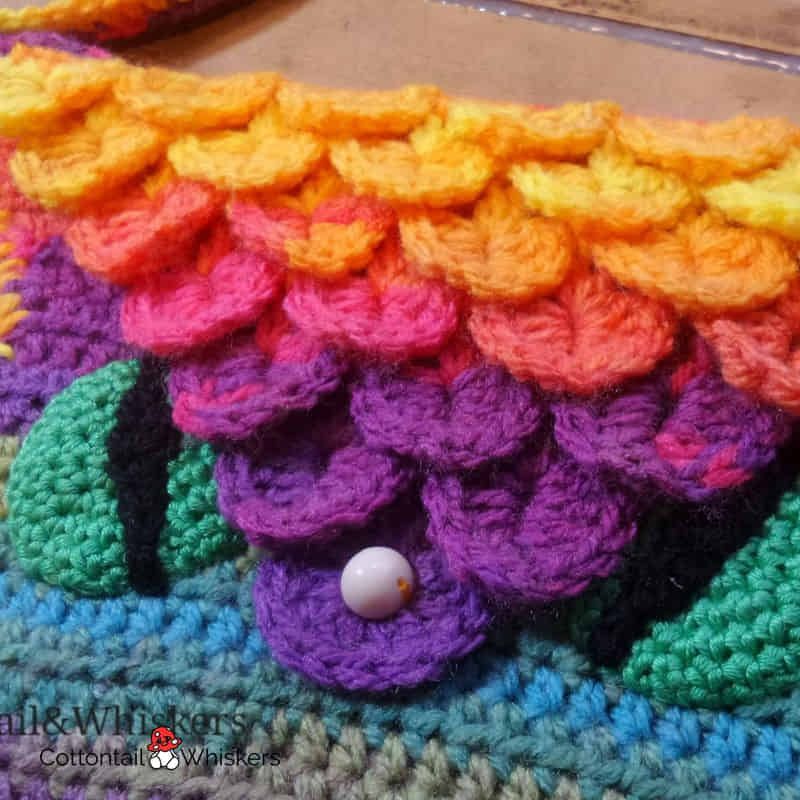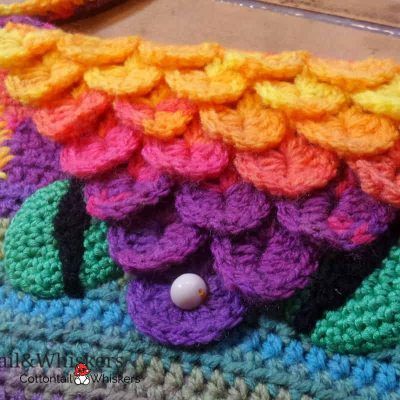 Born in Scotland, written in English, terms in US American
Finished size
20 x 22 x 5 cm (8 x 9 x 2 inches)
Skill level
Skills required
Rows
Chain (ch)
Rounds (rnd)
Single crochet (sc)
Half double crochet (hdc)
Double crochet (dc)
Increase (inc)
Decrease (dec)
Crocodile stitch (explained in pattern)
Slip stitch (slst)
Fasten off (fo)
Materials
Your colour DK yarn – 120 g
Green DK yarn – scraps
Black DK yarn – scraps
White DK yarn – scraps
Front bead – 1 cm
Equipment
Crochet hook – 4.0 mm
Tapestry needle
Scissors
Stitch marker