Curtain Amigurumi Crochet Toadstool Tiebacks Pattern
Our amigurumi curtain tie back Toadstool crochet pattern. An original design from Cottontail & Whiskers. Crochet these cuddle fungi with using our clearly written colour photo tutorial pattern with how-to guide notes. Available from your Account to keep, view and download.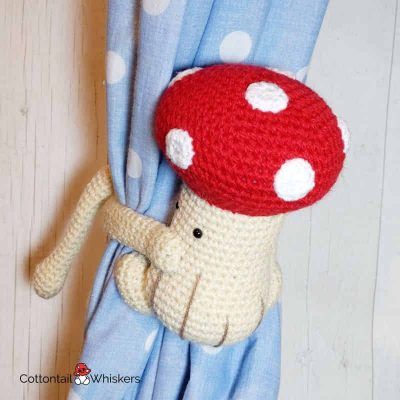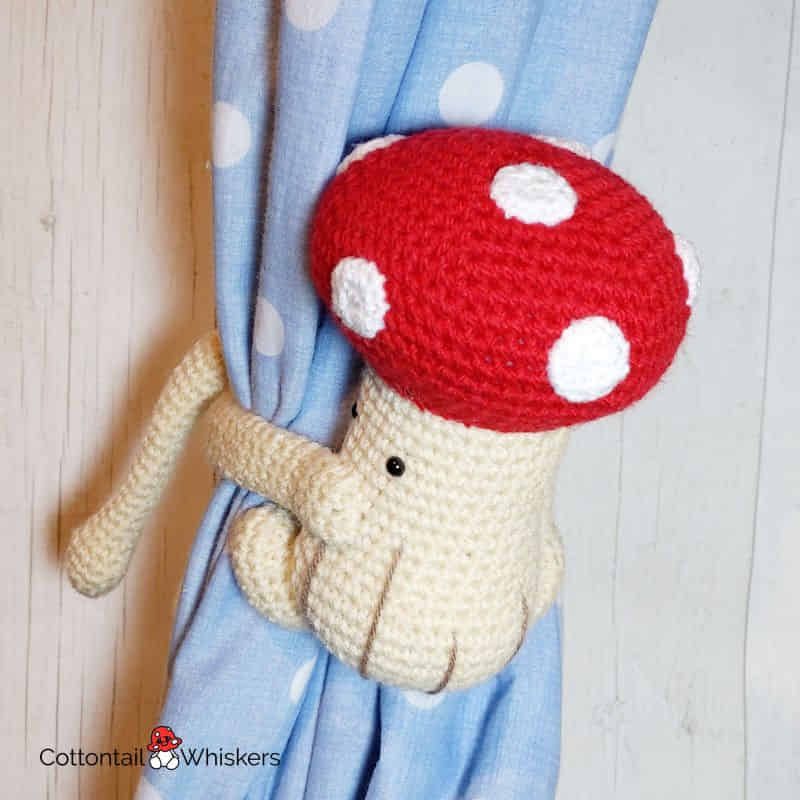 We've a soft spot for these designs which make wonderful house warming presents. If you're looking to refresh your home decor or perhaps to make that uniquely handmade gift for any occasion, we've got a growing collecting of toadstools and mushrooms to choose from.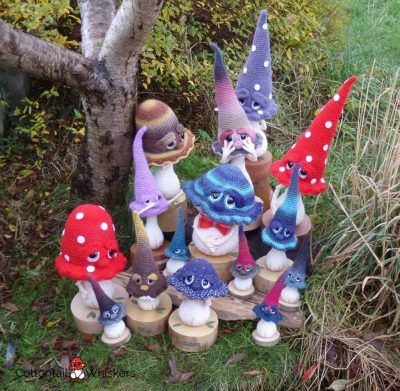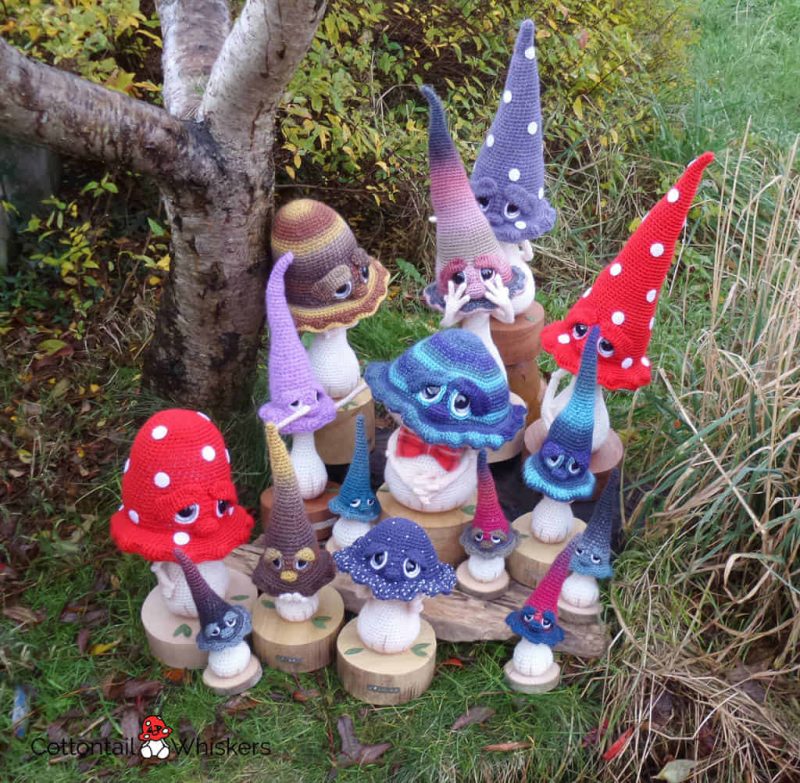 Born in Scotland, written in English, terms in US American
Did you Know?
Our button shrooms are inspired by the Fly Agaric (aka Amanita muscaria, fly amanita, fly mushroom). It's got the name 'fly' because this toxic toadstool becomes an insecticide when soaked in milk. It becomes a religious experience when consumed by humans.
source: britannica.com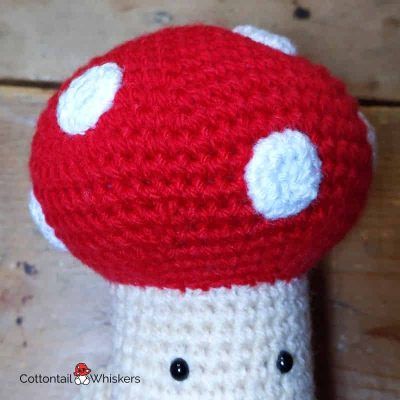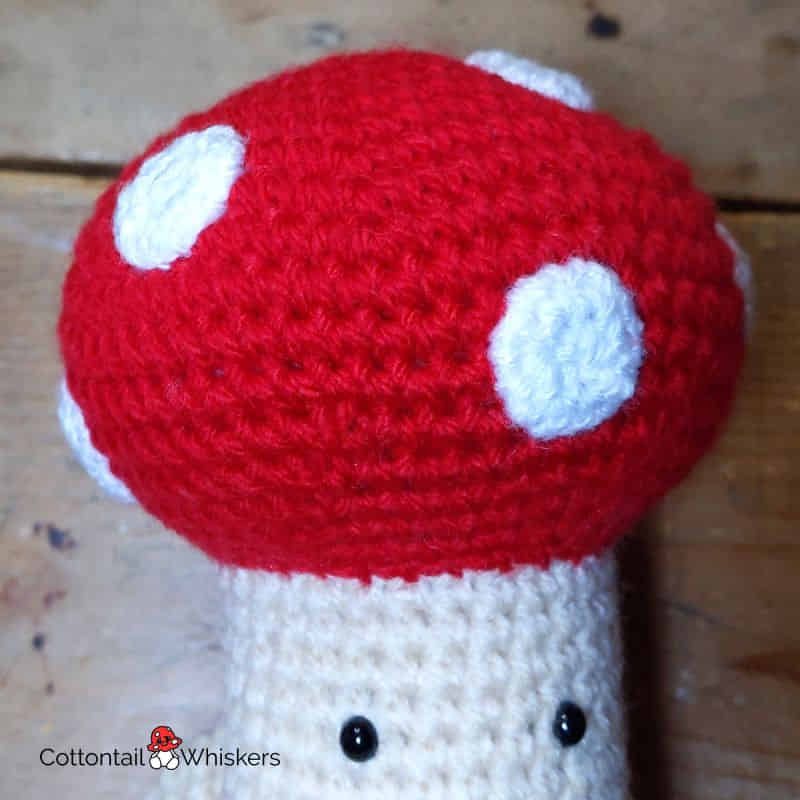 Curtain Amigurumi Crochet Toadstool Tiebacks Pattern
Finished size
18 x 10 x 60 cm (7 x 4 x 24 inches)
Skill level
Skills required
Chain (ch)
Rounds (rnd)
Single crochet (sc)
Slip stitch (slst)
Increase (inc)
Decrease (dec)
Fasten off (fo)
Materials
Cream aran yarn – 50 g
Red aran yarn – 20 g
White DK yarn – 10 g
Brown DK yarn – scraps
Black safety eyes – 6 mm
Toy stuffing
Equipment
Crochet hook – 3.5 mm
Crochet hook – 4.0 mm
Tapestry needle
Scissors
Stitch marker