Amigurumi Christmas Dinner Crochet Pattern
Our 5 Gorgeous Christmas Dinner amigurumi decorations by Cottontail & Whiskers. Crocheting these delicious eyefulls is easier using our clearly written amigurumi pattern photo tutorial with how-to guide notes.
Fill your hooks with our Turkey Leg, Pigs in Blankets, Carrot, Parsnip and Brussel Sprout crochet patterns.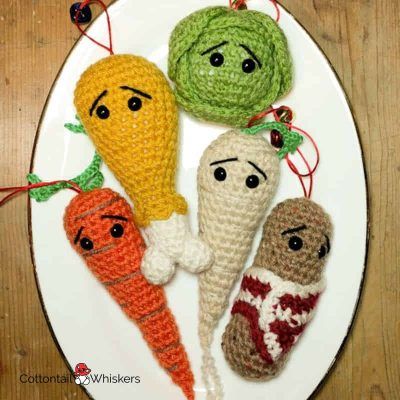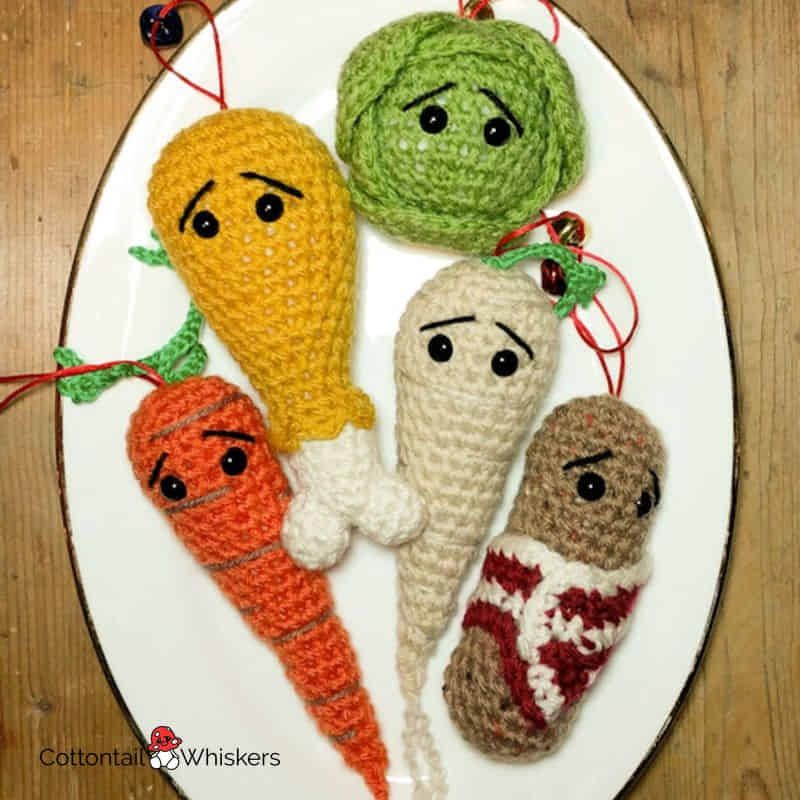 If you just can't get enough crochet food around yourself, you can buy both Christmas Feast crochet patterns as a BUNDLE (with discount and all the trimmings!).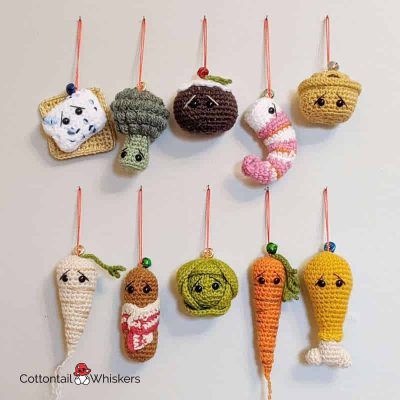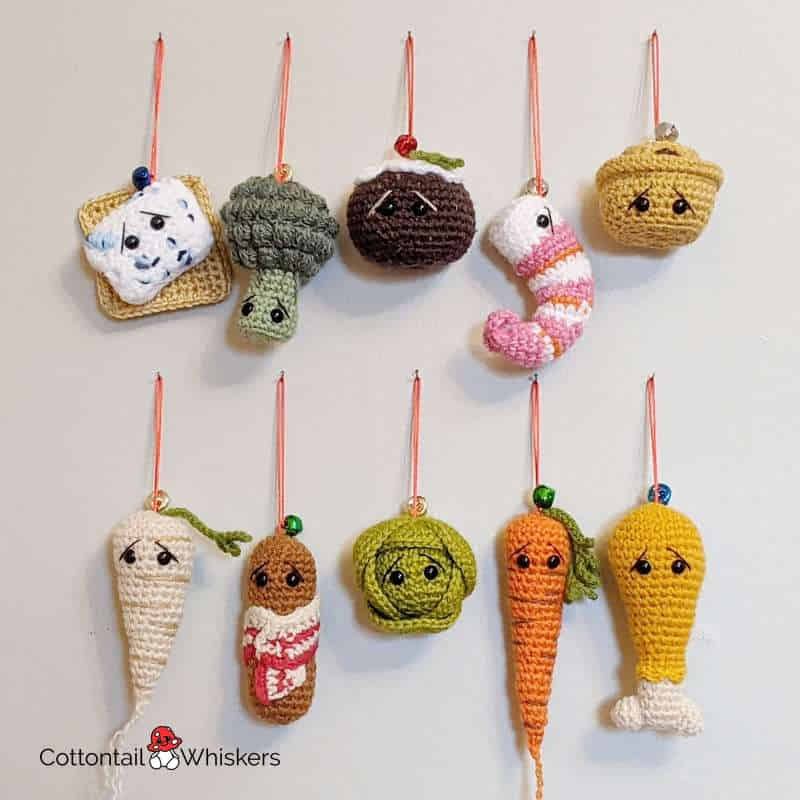 Who wouldn't love this sprout?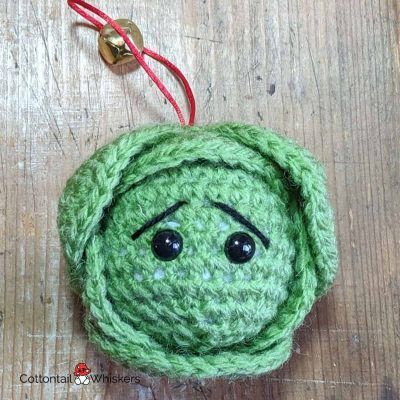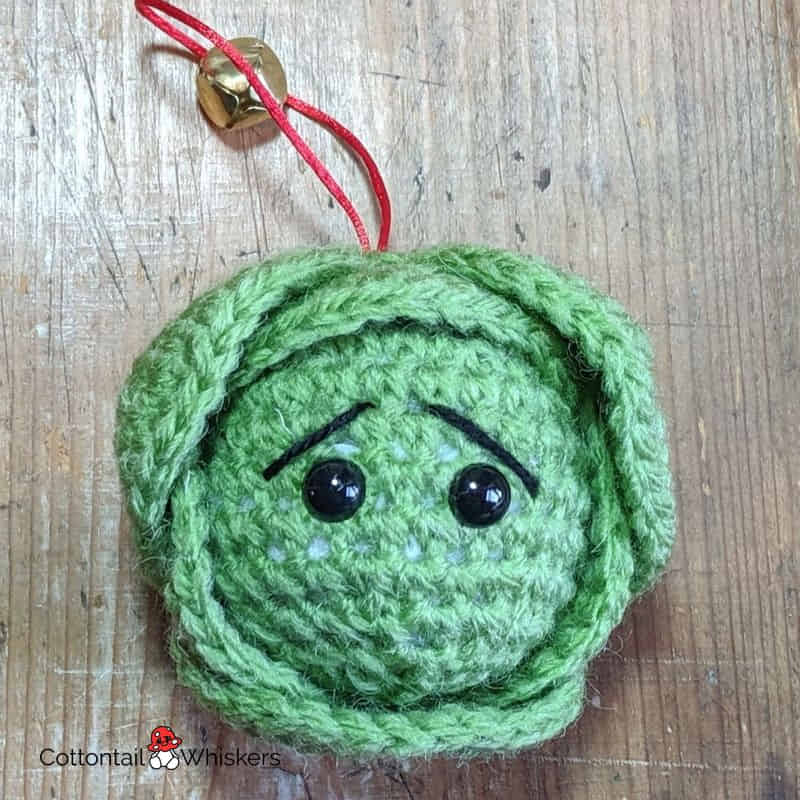 Born in Scotland, written in English, terms in US American
Did you Know?
During Roman times Emperor Tiberius accepted parsnips as part of the tribute from the people of what is now Germany. The French and British colonists introduced parsnips to the North American continent. Before the cultivation of sugar beets and cane sugar, parsnips were used as sweetener.
source: canr.msu.edu
Amigurumi Christmas Dinner Crochet Patterns
Finished size
Skill level
Skills required
Rows
Chain (ch)
Rounds (rnd)
Single crochet (sc)
Increase (inc)
Decrease (dec)
Slip stitch (slst)
Fasten off (fo)
Materials
Cream aran yarn – 25 g
Orange aran yarn – 20 g
Green aran yarn – 20 g
Red aran yarn – 20 g
Brown aran yarn – 10 g
Yellow aran yarn – 5 g
Beige DK yarn – scraps
Green DK yarn – scraps
Brown DK yarn – scraps
Black embroidery thread
Black safety eyes x 2 (each) – 8 mm
Hanging cord – 1 mm
Jingle bells – 1 cm metal
Toy stuffing
Equipment
Crochet hook – 3.5 mm
Crochet hook – 4.0 mm
Tapestry needle
Scissors
Stitch marker