Colin the Caterpillar Cake Amigurumi Crochet Pattern – and Friends!
Serving Suggestions…
Meet the gang of 6 caterpillar cakes in amigurumi crochet form. These cheeky grins have UK social media gripped in suspense. We have unashamedly jumped on the bandwagon to bring you our low fat, fun packed homage to this tasty supermarket court case.
Marks & Spencer have taken Aldi to court claiming that M&S invented Swiss Rolls with personality; Colin the Caterpillar.
Aldi retaliated via Twitter, vowing to fight for every spoonful of culinary justice as they defend their right to sell Cuthbert the Caterpillar! But wait, there's more! Not only is Morris caterpillar cake available from Morrisons, there's Charlie at the Co-op, Clyde from Asda and Curly in Tesco's.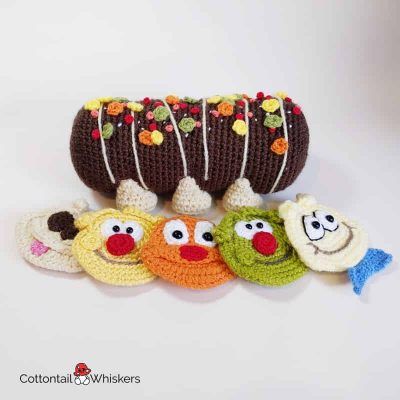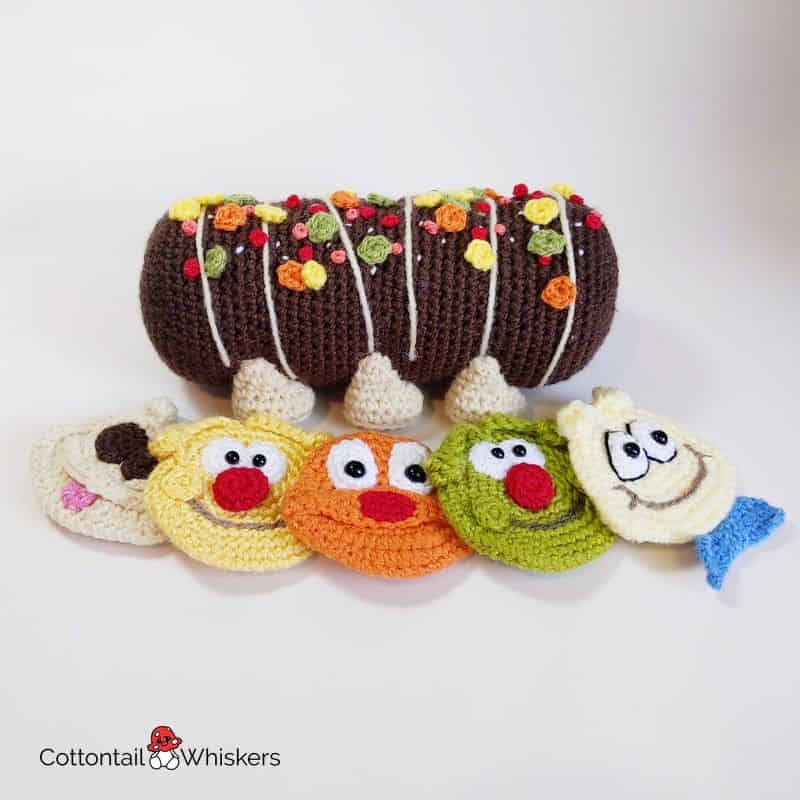 Where will it end? We don't know either and didn't even consider Sainsbury's Wiggles or Cecil Waitrose at the time of writing.
We await, gripped with chocolate fever to see if we too incur the wrath of copyright infringement with our high fibre yarn filled amigurumi crochet pattern. In the meantime, here's a wonderful way to get involved while creating an everlasting crochet cake to suit every occasion.
UPDATE: On 1st February, 2022, a truce was called and they lived happily ever after.
Source: inews.co.uk
Birthdays, anniversaries, celebrations and other party occasions can be decorated with your choice of cheerful character for years to come.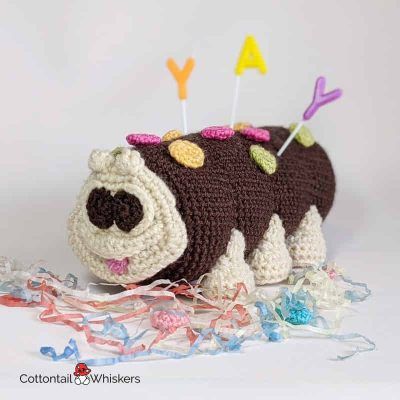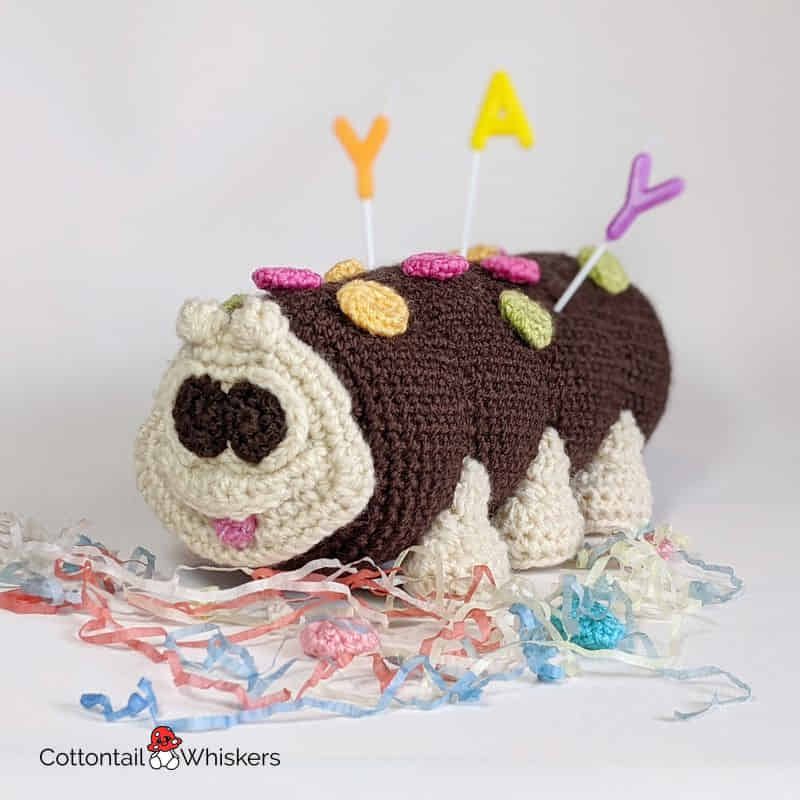 Crocheting your choice of Caterpillar Cake is easier with our clearly written photo tutorial how-to crochet pattern. Filled with detailed full colour photographs to guide you through the project of your choice. These will make wonderful gifts to bring a smile to anybody's face.
Who wouldn't want a cuddly cake. Just don't eat them! They are for decoration only (did I need to write that?) Available from your Account to keep, view and download as many times as you need it.
So which one is your favourite?
Colin the Caterpillar – Marks & Spencer
Cuthbert the Caterpillar – Aldi
Morris the Caterpillar – Morrisons
Charlie the Caterpillar – Co-op
Clyde the Caterpillar – Asda
Curly the Caterpillar – Tesco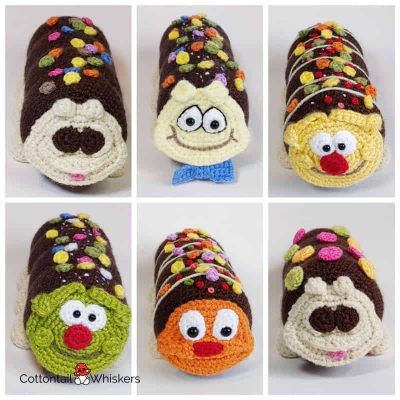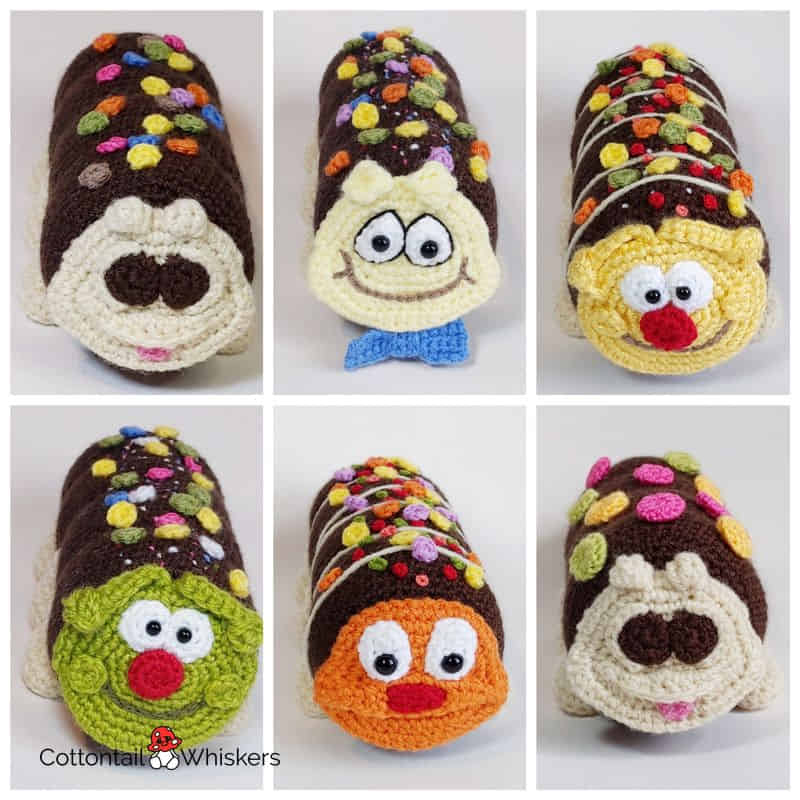 Why not make them all! Crochet pattern details include instructions to create whichever personality takes your fondant fancy. Have fun and rest easy knowing that no real caterpillars were harmed in the making of these patterns. Being as friendly and fun as they already are, you will also be pleased to know that no butterflies will tear them apart at the seams.
We have other follies you might be interested in while looking for crafty inspiration. If food is your fun bag, you may like to check out our feast of decorations.
We have a range of home decor soft furnishings in our Doorstop collection and all the curtain tiebacks to hold back those drapes in the United States.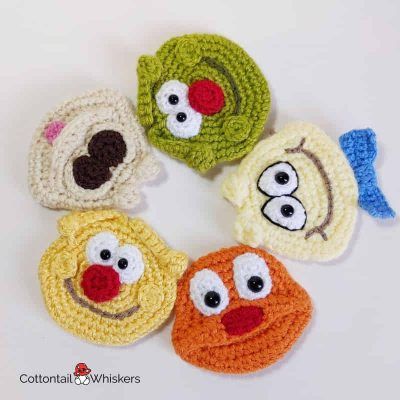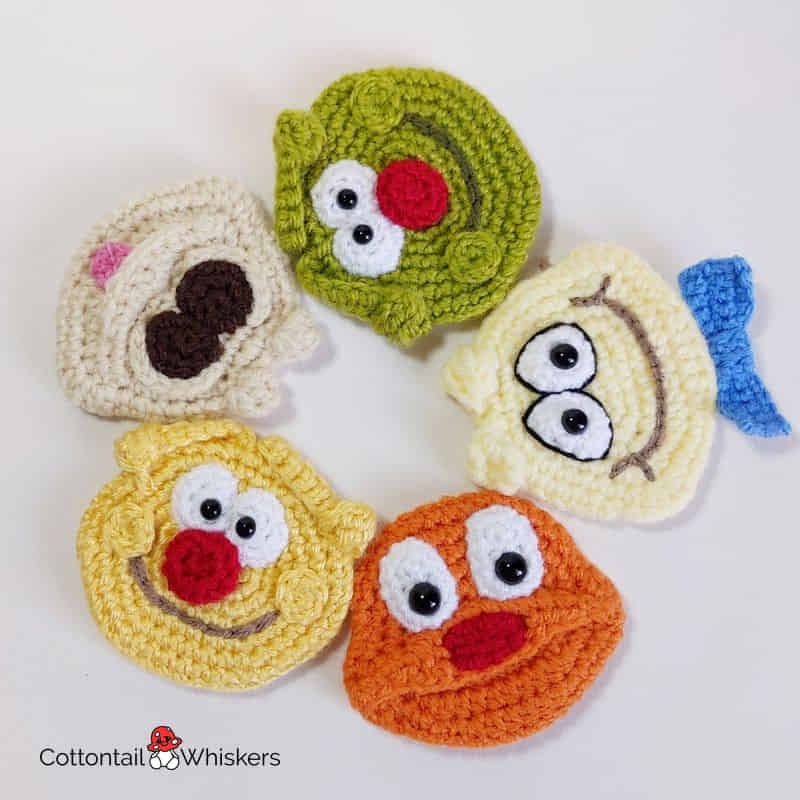 Born in Scotland, written in English, terms in US American
Chocolate sauce: Colin the Caterpillar Cake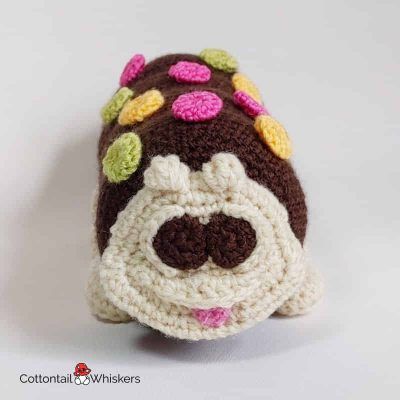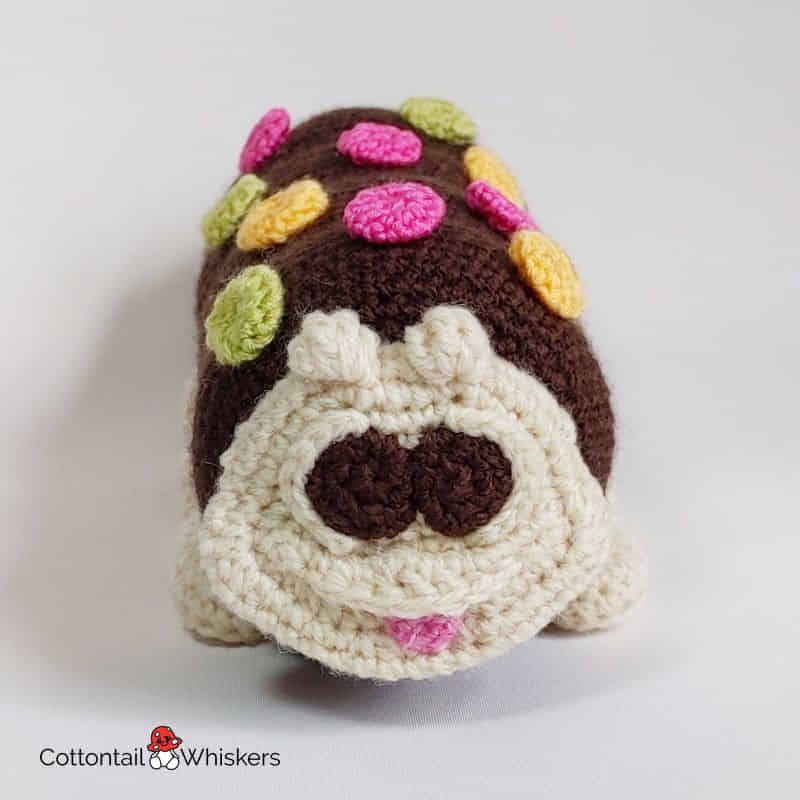 Colin the Caterpillar Cake Amigurumi Crochet Pattern – and Friends!
Finished size
20 x 10 x 10 cm (8 x 4 x 4 inches)
Skill level
Skills required
Rows
Rounds (rnd)
Chain (ch)
Single crochet (sc)
Half double crochet (hdc)
Double crochet (dc)
Treble crochet (tr)
Increase (inc)
Decrease (dec)
Back loops only (BLO)
Bobble stitch (BOB) explained in the pattern
Slip stitch (slst)
Fasten off (fo)
Materials
Brown aran yarn – 50 g
Face colour aran yarn – 10 g
Decoration DK yarn – scraps
Safety eyes – 6 mm or 9 mm
Toy stuffing
Equipment
Crochet hook – 3.0 mm
Crochet hook – 3.5 mm
Crochet hook – 4.0 mm
Tapestry needle
Scissors
Stitch marker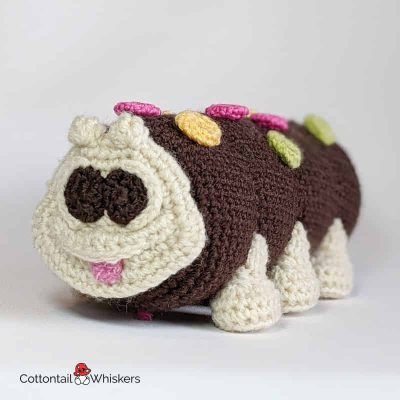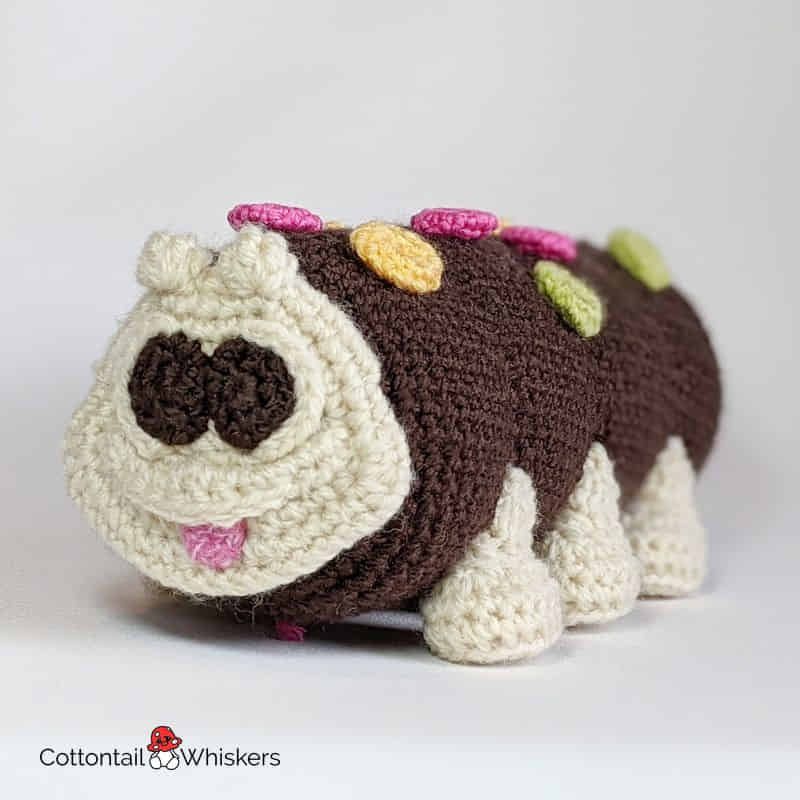 Nine exclamation points were brought in to needless existence during the writing of this page!