Floof the Amigurumi Sheep Doll Crochet Pattern
Our Amigurumi Sheep crochet pattern pal/snack for Dougal the Dragon. Meet Floof! She's either Dougal the Dragon's best pal or a bite to eat, depending on your mood! Crocheting Floof is much easier using our clearly written amigurumi pattern photo tutorial with how-to guide notes.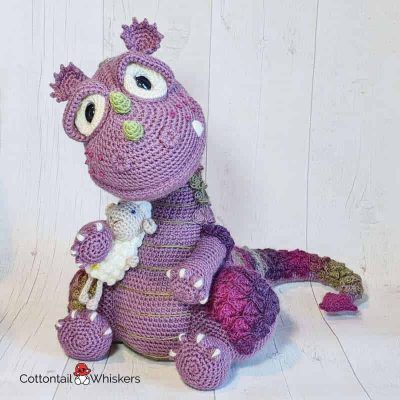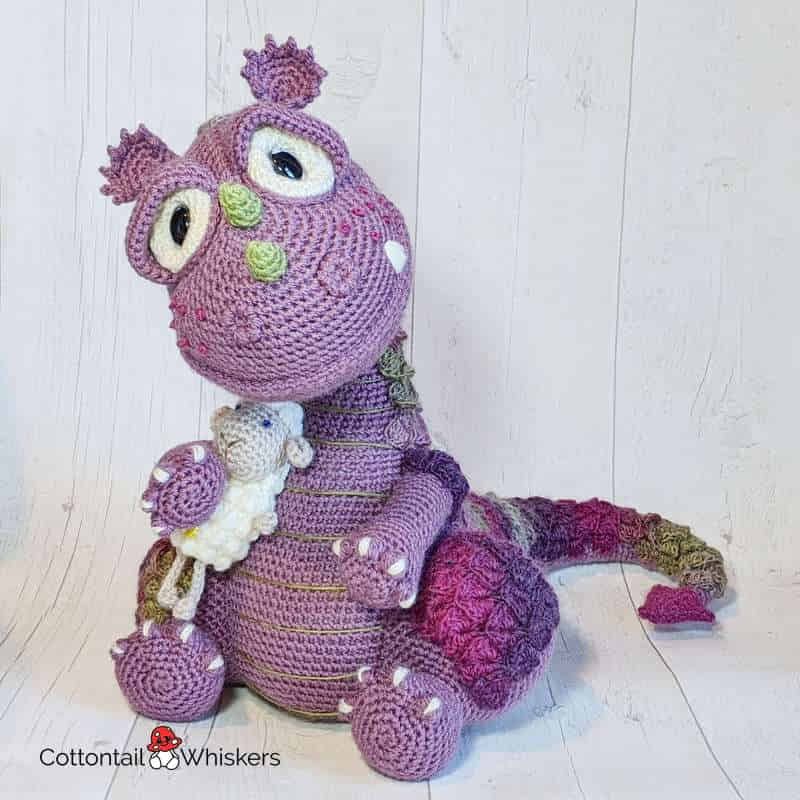 Occasionally, Floof will roam our site free. You can herd her in your Basket and when you're ready, 'Checkout'. You don't need any payment details!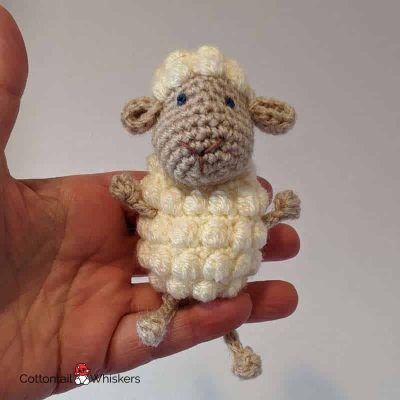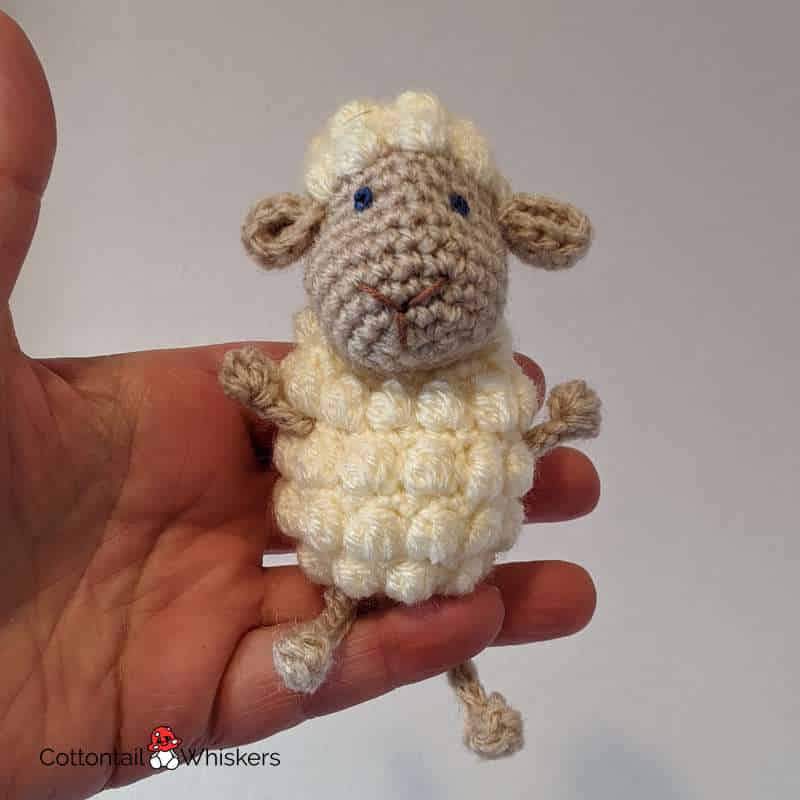 Born in Scotland, written in English, terms in US American
Did you know
"No sheep were harmed in the making of this game. A few Gnorcs, but no sheep."
Source: Spyro the Dragon
(It was a PlayStation video game, released in 1998)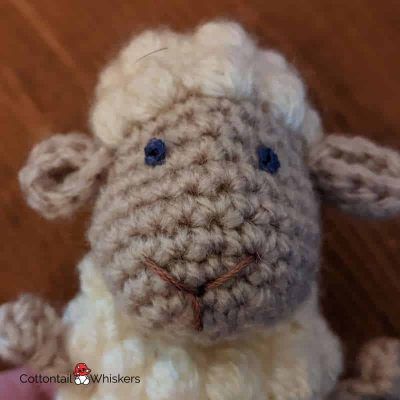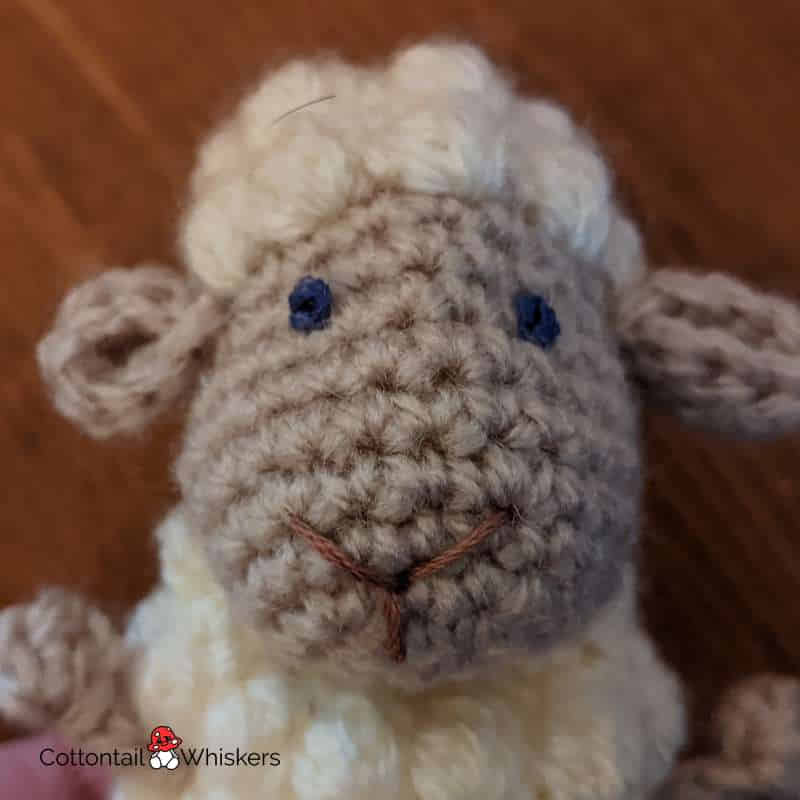 Floof the Amigurumi Sheep Doll Crochet Pattern
Finished size
12 x 6 x 4 cm (5 x 2 x 1 inches)
Skill level
Skills required
Rows
Chain (ch)
Rounds (rnd)
Single crochet (sc)
Half double crochet (hdc)
Double crochet (dc)
Increase (inc)
Decrease (dec)
Bobble stitch (explained in pattern)
Slip stitch (slst)
Fasten off (fo)
Materials
Cream DK yarn – 10g
Beige DK yarn – scraps
Blue embroidery thread
Brown embroidery thread
Toy stuffing
Equipment
Crochet hook – 3.0 mm
Tapestry needle
Scissors
Stitch marker