Amigurumi Owl Shawl Crochet Pattern
Our amigurumi crochet Owl shawl pattern. Crochet your ever watchful winged Barn Owl scarf with our detailed crocheted shawl pattern. Many pages of photo tutorial guide notes and 'how-to' explanation from Cottontail & Whiskers. Add this crochet owl pattern your Account to keep, view, download and print whenever you need.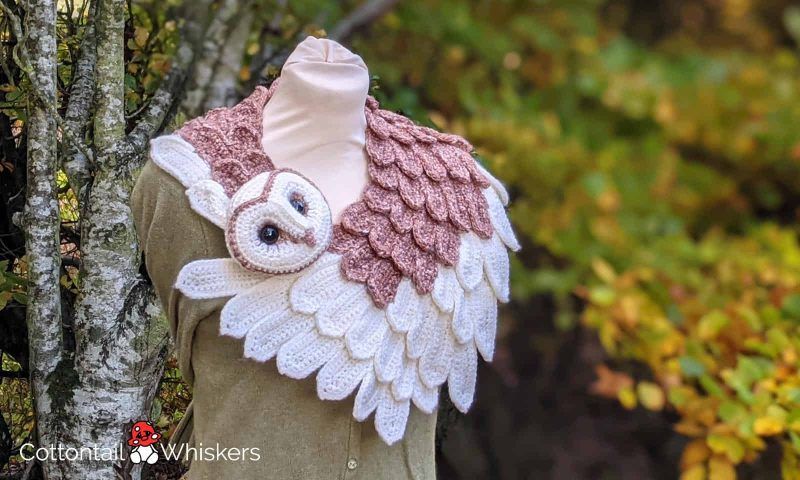 There are 5 native owl species in the UK; the Tawny Owl, Little Owl, Barn Owl, Long Eared Owl and the Short Eared Owl. Sightings of European Eagle Owl are thought to be escaped captive birds while Harry Potter's Snowy Owl migrates from the Artic Circle each year. Call yours an amigurumi crochet Hedwig shawl if you like. We prefer David Bowie morphing in to Jareth morphing in to a Barn Owl on the set of the movie Labyrinth. Create the final morph when our 'crochet together as you go' amigurumi owl shawl pattern weaves imagination made real to cradle your shoulders.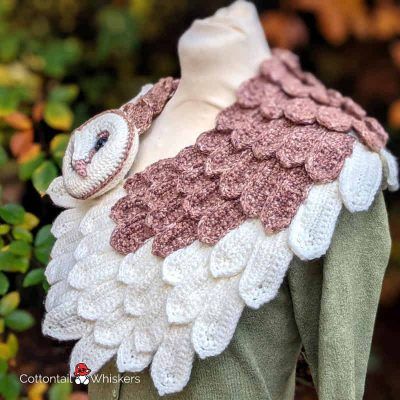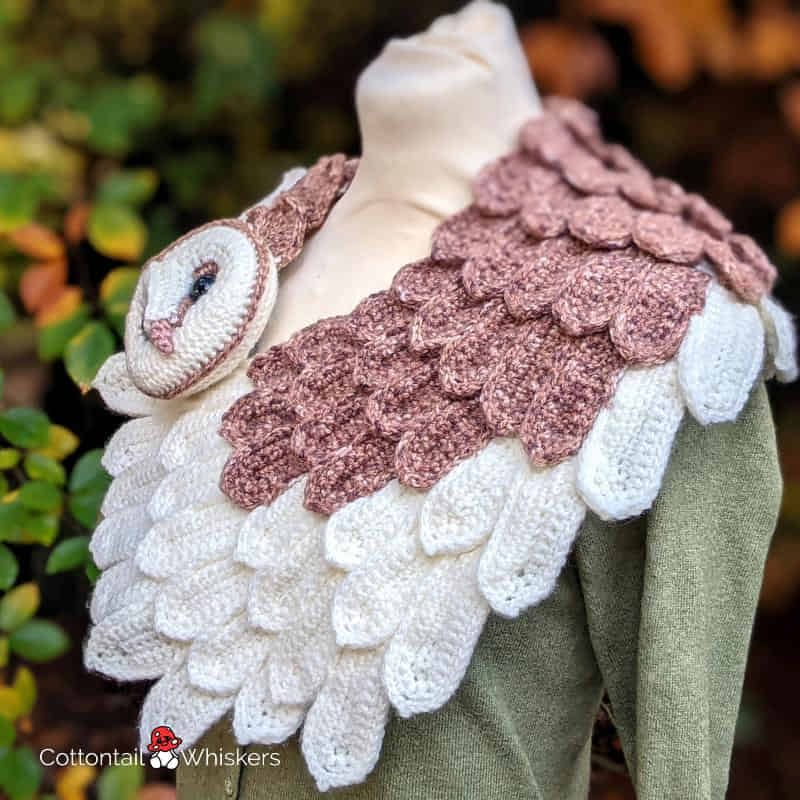 Have you met our Dragon Shawl?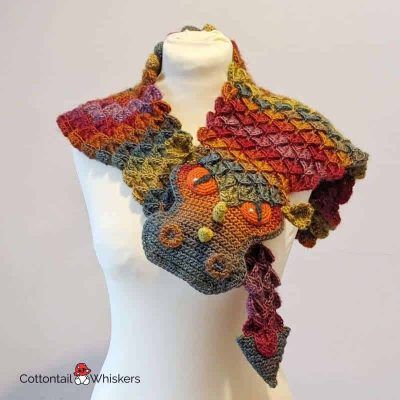 Did you know?
The Barn Owl hears more than it sees by amplifying sound through a highly directional heart shaped dish we call it's face. Their hearing is not lost as they age.
source: smithsonianmag.com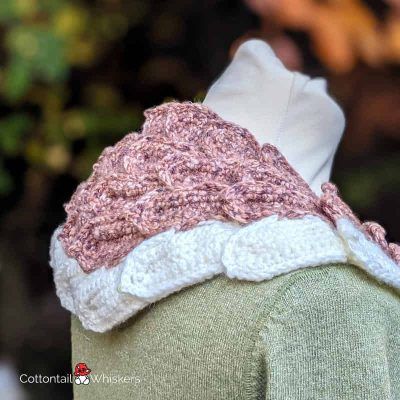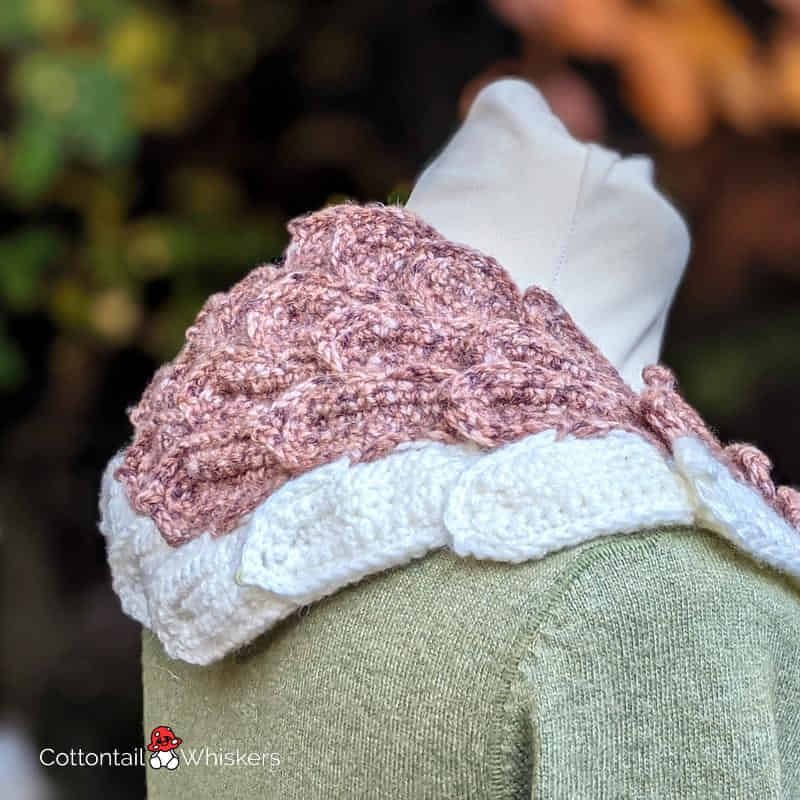 Born in Scotland, written in English, terms in US American
Amigurumi Owl Shawl Crochet Pattern
Finished size
61 x 46 cm (24 x 18 inches)
One size
Skill level
Skills required
Rows
Chain (ch)
Rounds (rnd)
Single crochet (sc)
Half double crochet (hdc)
Double crochet (dc)
Increase (inc)
Decrease (dec)
Slip stitch (slst)
Fasten off (fo)
Materials
Cream aran yarn – 180 g
Speckled tan aran yarn – 110 g

(Photo: King Cole Fashion Aran Combo – 2330 Hint of Brown)

Dusty pink aran yarn – scraps
Black safety eyes – 20 mm
Button – approx. 3-4 cm
Toy stuffing
Spray starch (optional)
Equipment
Crochet hook – 4.00 mm
Crochet hook – 5.00 mm
Tapestry needle
Scissors
Stitch marker