Curtain Tiebacks Amigurumi Crochet Cupcake Pattern
Our amigurumi cupcake curtain tie back crochet pattern. Work up the sweetest yarn food easily using our clearly written colour photo tutorial pattern with how-to guide notes. Another original design from Cottontail and Whiskers.
Available from your Account to keep, view and download with a cherry on top.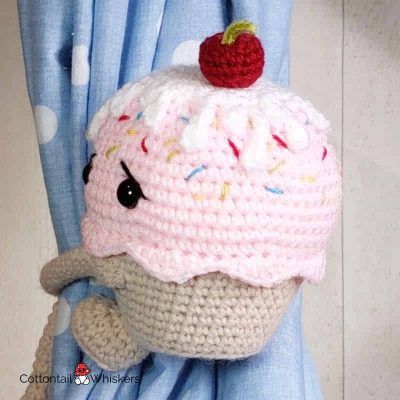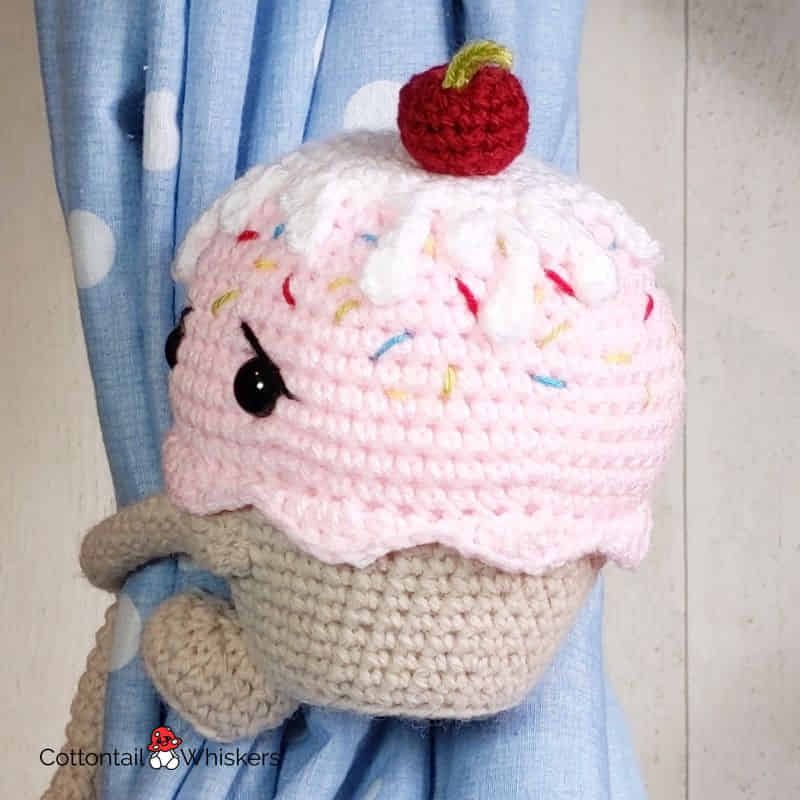 Our love for crochet food continues! If you're wondering how to create amigurumi edibles, we've plenty treats to choose from. If you're looking to refresh your home decor or perhaps to make that uniquely handmade gift for any occasion, we've got a growing collecting of amigurumi crochet food to choose from.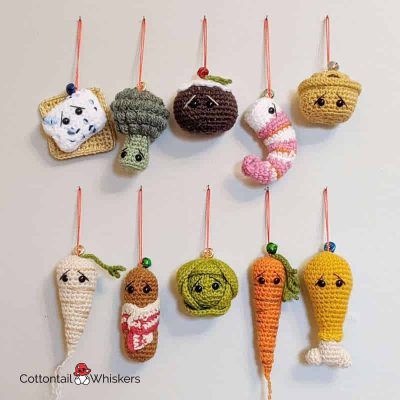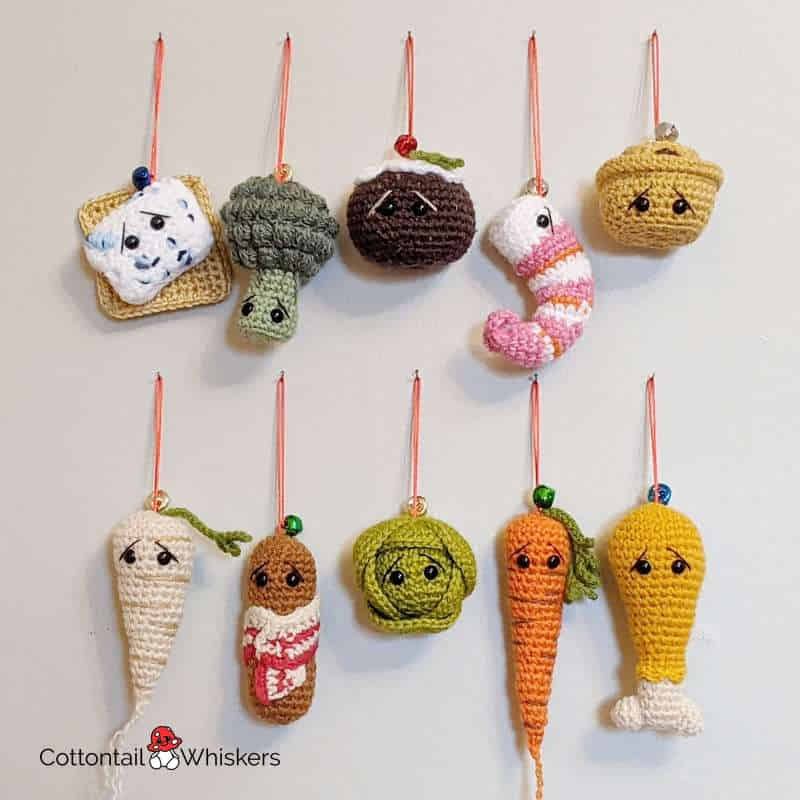 Born in Scotland, written in English, terms in US American
Did you Know?
A cupcake is a tiny cake that is baked in a thin paper mould or an aluminium cup. One cupcake should typically serve one person. The first mention of a cupcake can be traced back to a 1796 cookbook called American Cookery, written by Amelia Simmons.
source: tasteatlas.com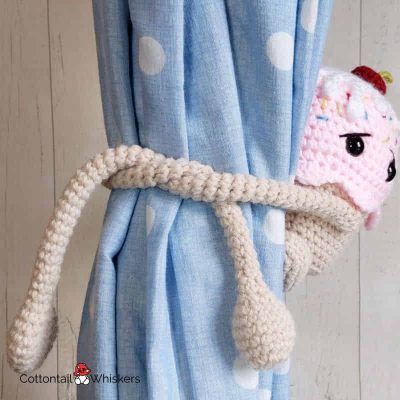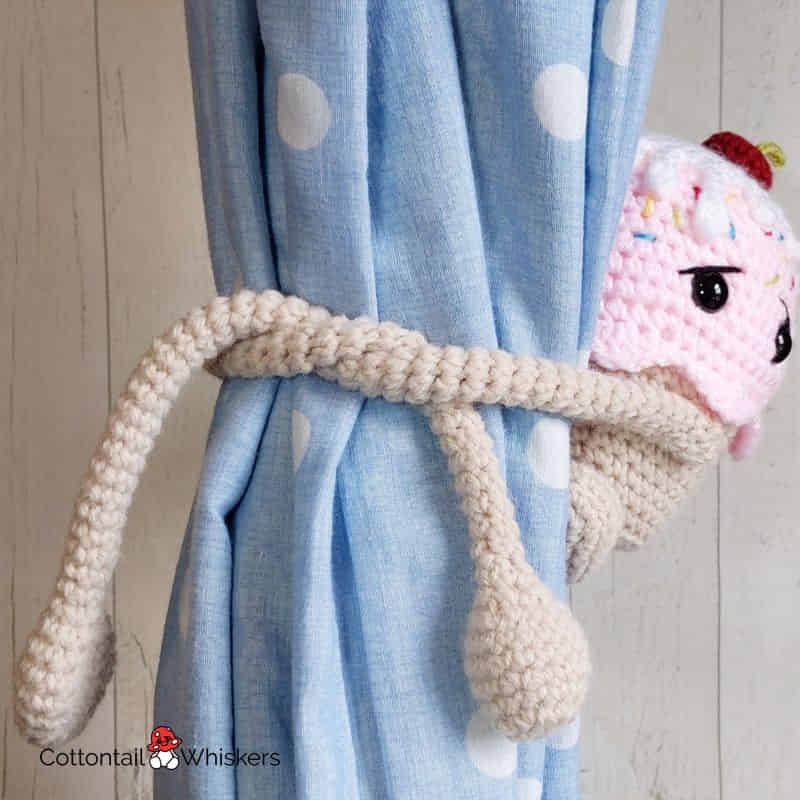 Curtain Tiebacks Amigurumi Crochet Cupcake Pattern
Finished size
18 x 10 x 60 cm (7 x 4 x 24 inches)
Skill level
Skills required
Rows
Chain (ch)
Rounds (rnd)
Single crochet (sc)
Half double crochet (hdc)
Double crochet (dc)
Increase (inc)
Decrease (dec)
Back loops only (BLO)
Front loops only (FLO)
Slip stitch (slst)
Fasten off (fo)
Materials
Beige aran yarn – 40 g
Pink aran yarn – 30 g
White aran yarn – scraps
Burgundy aran yarn – scraps
Yellow DK yarn – scraps
Blue DK yarn – scraps
Green DK yarn – scraps
Red DK yarn – scraps
Black DK yarn – scraps
Black safety eyes – 14 mm
Toy stuffing
Equipment
Crochet hook – 4.0 mm
Tapestry needle
Scissors
Stitch marker