Amigurumi Crochet Christmas Pudding Doorstop Pattern
Meet Pamela the Christmas pudding amigurumi crochet pattern. Crocheting this fiery Christmas plum duff is easier with our detailed pattern. Work up a cosy warm night using our full colour photo tutorial with how-to guide notes.
Your crochet amigurumi patterns are always available from your Account to keep, view, download and print from Cottontail & Whiskers.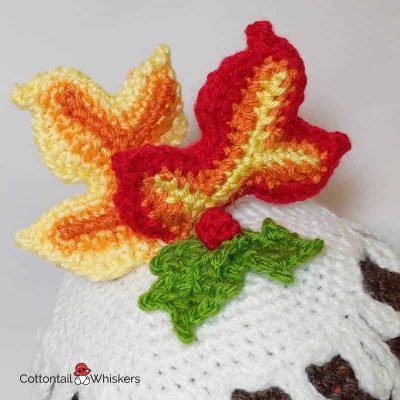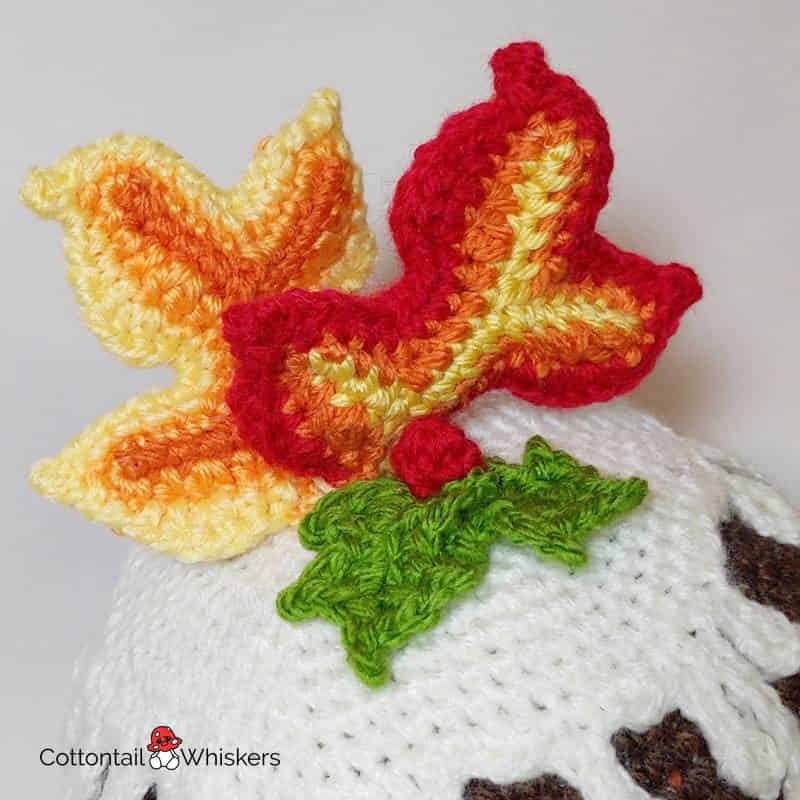 Pamela is part of our gang of 3 doorstop Christmas crochet patterns. Santa wouldn't get far without Raymond the Red nosed Reindeer crochet pattern holding the door. Nor would it be Yuletide without a Barry the Brussels sprout too many.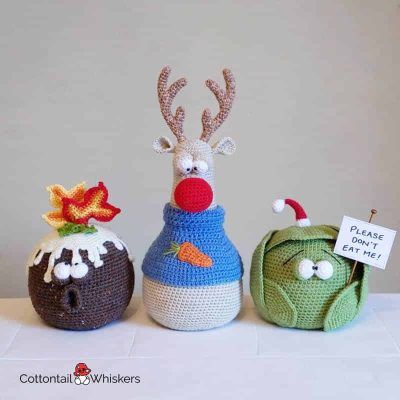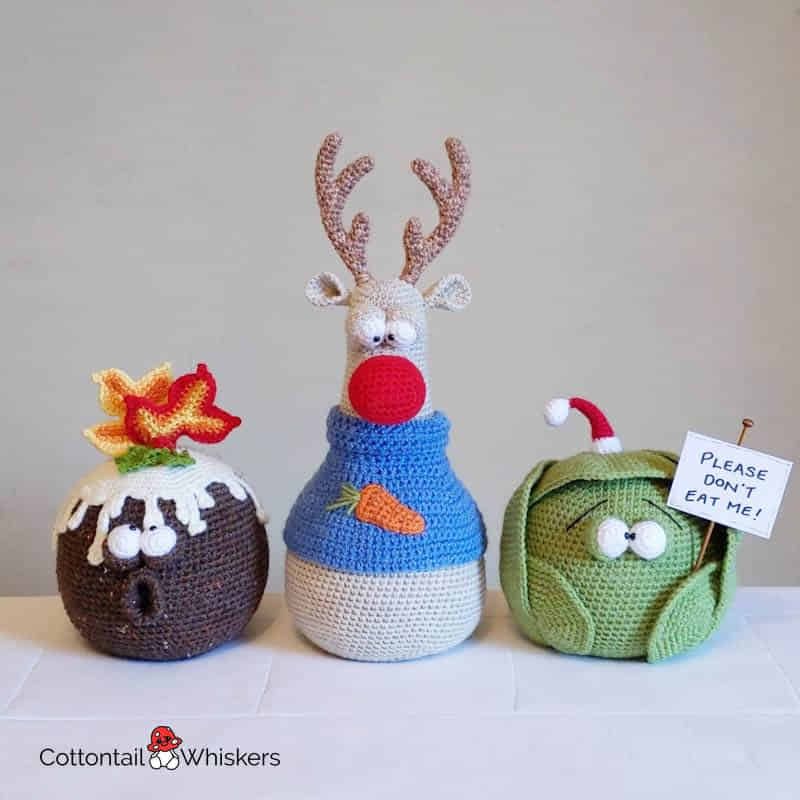 When Victorian England reinvented Christmas alongside Coke-Cola, they added an old friend in the figgy pudding. Figgy pudding recipes stretch back to at least 1392 but were more liquid. In later centuries, they were baked and formed a skin.
Source: english-heritage.org.uk
Later still, Christmas pudding was set on fire or uneaten, preserved and forgotten to sit in kitchen cupboards indefinitely.
We have other fine high fibre non edible edibles ready to be hooked on our Food tag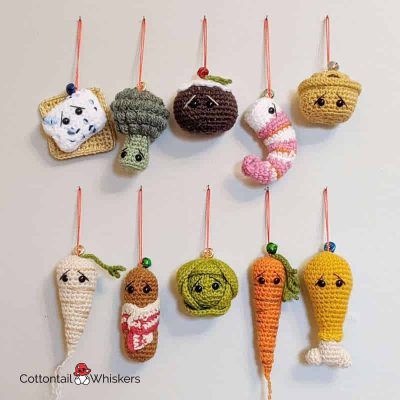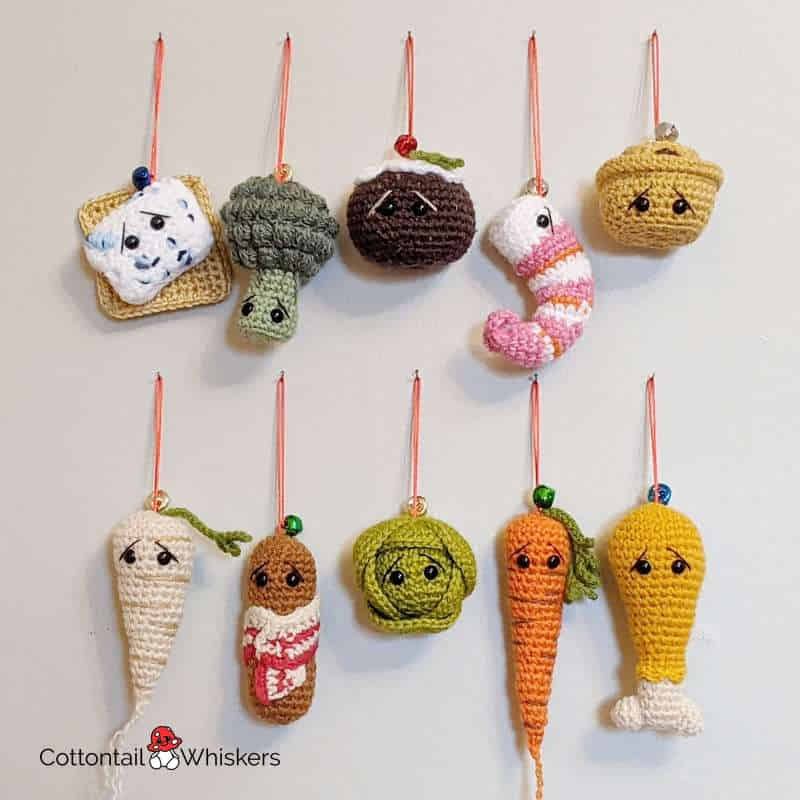 Born in Scotland, written in English, terms in US American
Did you know?
On the Sunday before Advent, Prince Albert, the husband of Queen Victoria had the family gathered in the kitchen to help make the Christmas pudding. A silver sixpence was placed into a pudding mix and every member of the household gave the mix a stir. Whoever found the sixpence in their own piece of the pudding on Christmas Day would see it as a sign that they would enjoy wealth and good luck in the year to come.
Source: changechecker.org
Amigurumi Crochet Christmas Pudding Doorstop Pattern
Finished size
23 x 18 x 18 cm (9 x 7 x 7 inches)
Skill level
Skills required
Rows
Chain (ch)
Rounds (rnd)
Single crochet (sc)
Half double crochet (hdc)
Double crochet (dc)
Increase (inc)
Decrease (dec)
Slip stitch (slst)
Fasten off (fo)
Materials
Dark Brown Tweed aran yarn – 50 g
Cream aran yarn – 20 g
Dark orange aran yarn – scraps
Light orange aran yarn – scraps
Yellow aran yarn – scraps
Green aran yarn – scraps
Red aran yarn – scraps
White DK yarn – scraps
Black safety eyes – 6 mm
Toy stuffing
Stocking or tights
Beads / rice / grain – 500 g
Equipment
Crochet hook – 3.0 mm
Crochet hook – 4.0 mm
Tapestry needle
Scissors
Stitch marker