Free Amigurumi Cockroach Crochet Pattern Splat!
Our amigurumi cockroach crochet pattern. This is Splat! the buddy old pal of Atticus the Rat and they go well together. Crocheting Splat! is much easier using our clearly written amigurumi pattern photo tutorial with how-to guide notes.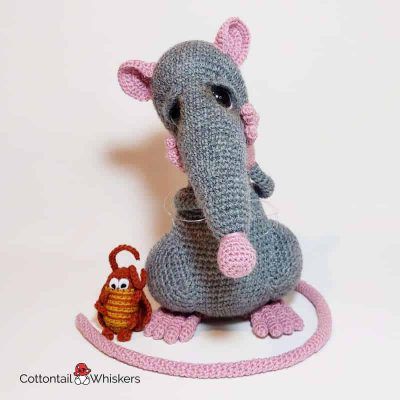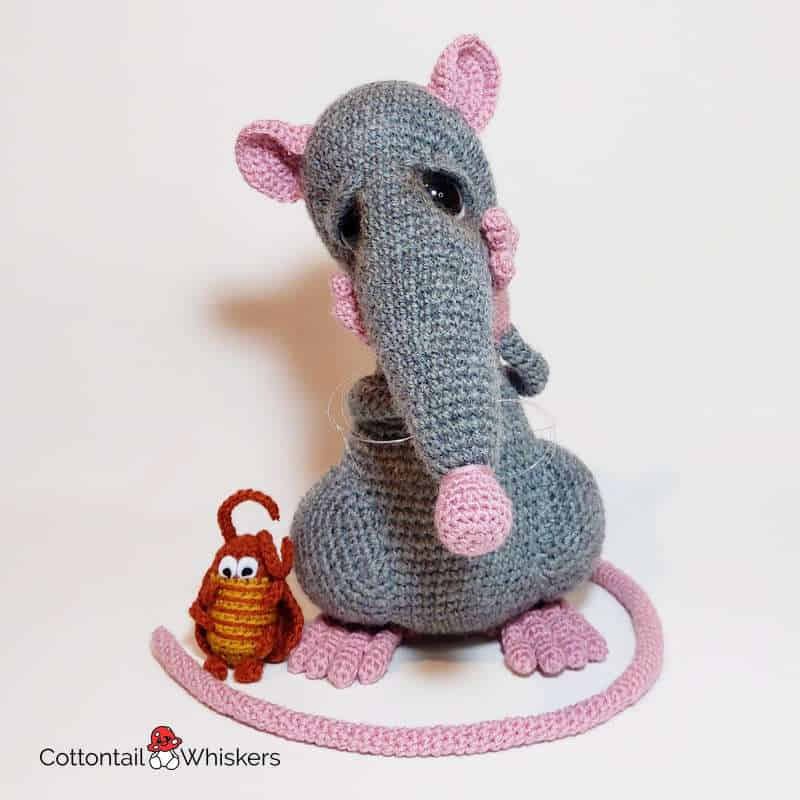 On occasion, you might come across Splat! scuttering about the website for Free! Trap him in your Basket and when you're ready, 'Checkout'. You don't need any payment details!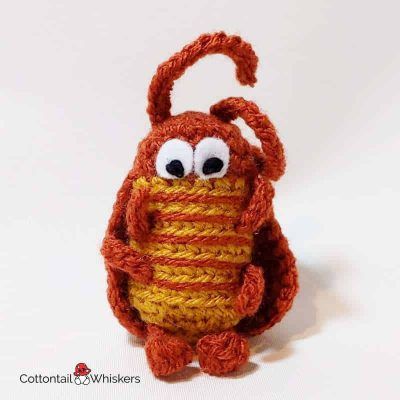 Born in Scotland, written in English, terms in US American
Did you Know?
There were around 4,600 verified species of cockroach at last count. Apart from the German Cockroach which dominates the headlines, Cockroaches of the genus Prospecta pretend to be Ladybirds coloured red with black spots. Polyzosteria mitchelli or Mitchell's diurnal cockroach or the Mardi Gras cockroach is so well dressed, it struts about the Australian bush during the day (diurnal).
source: cockroach.speciesfile.org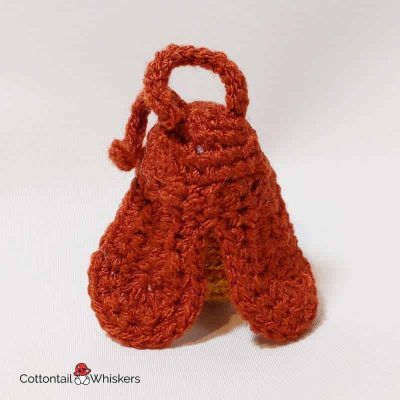 Free Amigurumi Cockroach Crochet Pattern Splat!
Finished size
6 x 4 x 4 cm (2 x 1 x 1 inches)
Skill level
Skills required
Rows
Chains (ch)
Rounds (rnd)
Single crochet (sc)
Half double crochet (hdc)
Double crochet (dc)
Increase (inc)
Decrease (dec)
Back loops only (BLO)
Front loops only (FLO)
Bobble stitch (BOB) explained in pattern
Slip stitch (slst)
Fasten off (fo)
Materials
Dark brown DK yarn – scraps
Light brown DK yarn – scraps
Black beads x2 – 0.5mm
White felt
Toy stuffing
Equipment
Hook size – 3.00 mm
Tapestry needle
Scissors
Stitch marker