Amigurumi Baby Otter Crochet Pattern
Squeak the baby otter amigurumi crochet doll pattern. Crocheting baby otter is easier with our detailed pattern. Many pages of photographic tutorial from Cottontail & Whiskers. Available from your Account to keep, view and download.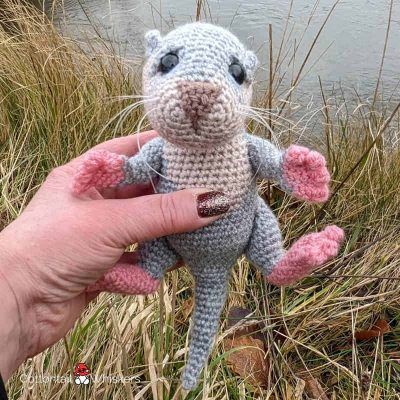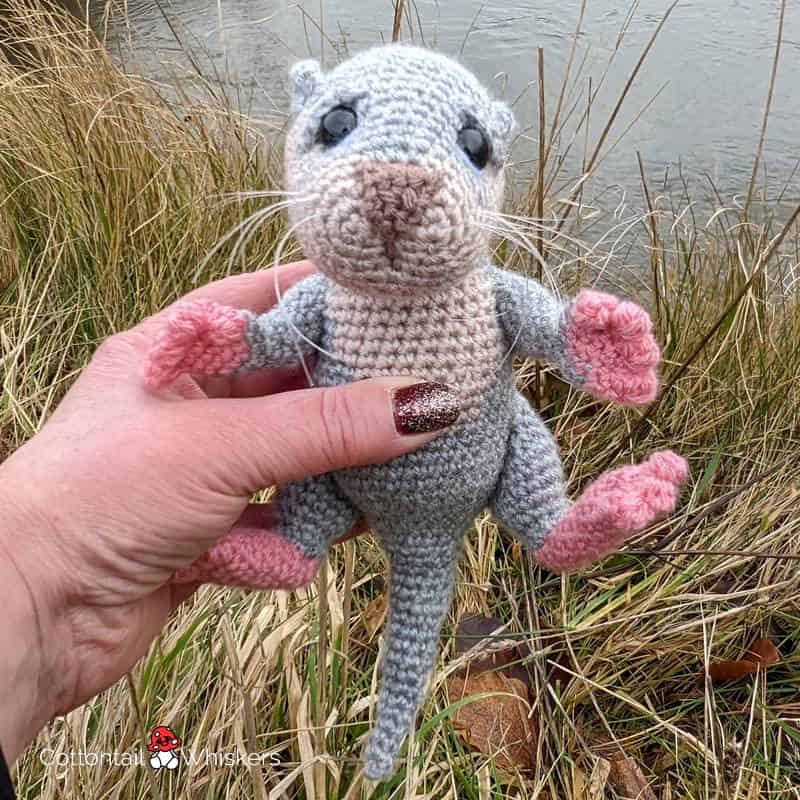 Born in Scotland, written in English, terms in US American
Reunite Squeak with their mother with both patterns available together here…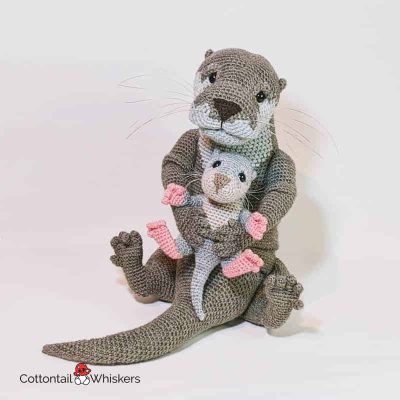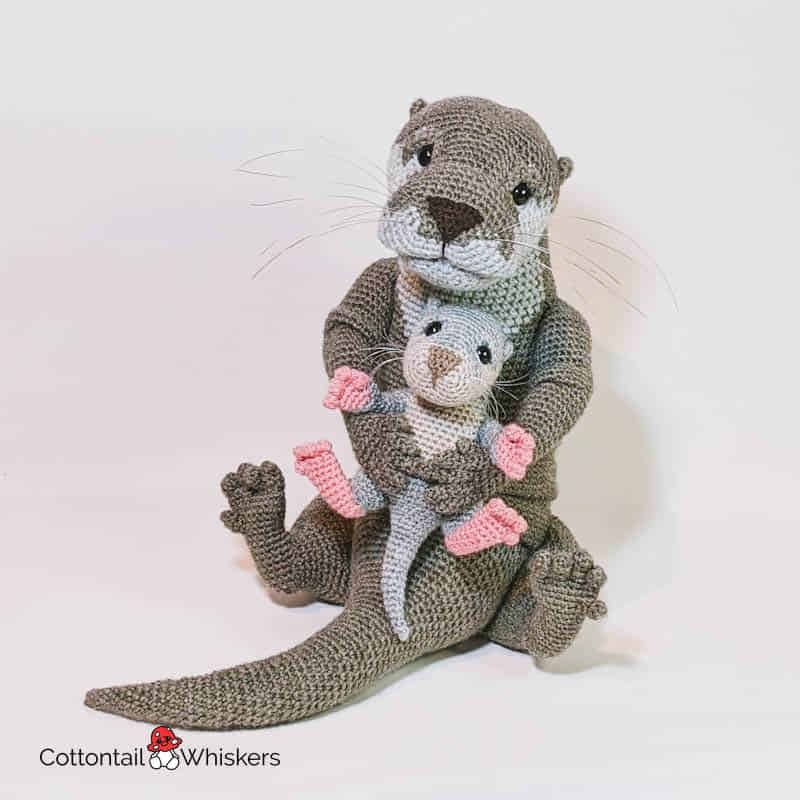 Did you know?
Otter pups don't open their eyes until they are at least a month old. When otter kittens are born, they are smaller than you might expect! At birth, they only weigh about two ounces and measure between 22 and 24 inches long. They are also born completely blind and won't open their eyes until they are 30 to 40 days old. They can stay with their mothers for up to a year. Otters also come in different varieties, there are 13 different species!
Source: discoverwildlife.com
Amigurumi Baby Otter Crochet Pattern
Pages
Full pattern – 22 pages
Easy Print section – 8 pages
Finished size
20 x 12 x 8 cm
8 x 5 x 3 inches
Skill level
Skills required
Chain (ch)
Rounds (rnd)
Single crochet (sc)
Increase (inc)
Decrease (dec)
Back loops only (BLO)
Front loops only (FLO)
Bobble stitch (BOB)
Slip stitch (slst)
Fasten off (fo)
Materials
Grey DK yarn – 25 g
Beige DK yarn – 5 g
Pink DK yarn – 5 g
Brown DK yarn – scraps
White DK yarn – scraps
Black safety eyes – 12 mm
Clear nylon thread
Toy stuffing
Equipment
Hook size – 3.00 mm
Tapestry needle
Sewing needle
Scissors
Stitch marker